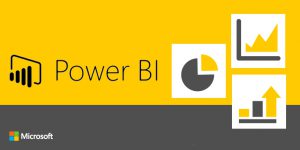 The industry's leading data visualization and analysis tool, Power BI is already a reality in most companies worldwide. Who does not have BI is wanting to deploy. Anyone who has other tools, such as Tableau and Qlik, is looking to migrate to Power BI. This is the reality of the market and companies today, regardless of segment, size or region.
In the face of this growing demand for skilled professionals who will truly be able to deliver outstanding Power BI deployment work, I and the company I work with are available to create differentiated, fast, complete and robust Power BI projects supporting any volume of data. or company size.
What sets us apart from other Power BI consultancies?
Rafael Mendonça and I are part of the channel of Spreadsheets, the largest Power BI channel in Latin America and the second largest in the world. And we are responsible for all consultancy projects of the Planilheiros.
The only consultancy team in Latin America that has no less than 6 (six) Microsoft MVP's in the data area. This is an award given by Microsoft to specialist professionals who stand out in the market for being references in the area, influencers, leaders of technical communities and content creators. Currently, there are 26 MVP's in the data area across Brazil.
The company is Microsoft Gold Partner Data Platform E Data Analytics: Microsoft seal that ensures that our team is highly skilled and has close ties with Microsoft to provide advanced training and technical support on any issues encountered with any product.
We specialize in the entire Power BI platform: Power BI Desktop, Power BI Service, Power BI Embedded, Power BI Premium, and Power BI Report Server
We are not limited to Power BI only. We do BI end to endfrom architecture, ETL, modeling, DW creation and OLAP cubes to report building
Our team is also a national reference for its SQL Performance Tuning expertise: Forget BI loads by taking hours to process and overloading the database.
Multidisciplinary Team: Team has extensive experience in Azure services, database, engineering and data architecture to always come up with the best and most innovative solutions for your data project.
Team formed by real experts: Here, Junior has no time. The client hires us to solve complex problems and not to learn and train during the project.
We work remotely to serve customers from anywhere in the world. Do you want attendance? We have consultants located in Espírito Santo, Minas Gerais, Ceará and São Paulo. No matter where you are, we have a consultant near you (or we can send it to you)
Our training platform It is well known for providing the highest quality and exclusive training. And our client, have discount!
Passionate about data and sharing knowledge. Our team loves what they do, and that's why they do so well. In addition, we are passionate about sharing knowledge with articles and videos. In 2019 alone, our SQL Server consultants 'technical blogs exceeded the 1 million views mark and our BI consultants' videos exceeded the 2 million view mark. Additionally, at 2019 our consultants delivered more than 30 face-to-face lectures at leading data events across Brazil.
Power BI Services
Report and Dashboard Development
Real time reporting and analysis development
Report Design: We've made your ugly and simple report awesome
ETL deployment to eliminate data readings on production servers
Time packs for troubleshooting
DAX Measurement Performance Analysis
Creating OLAP Cubes to Read Big Data in Power BI Instantly
Power BI Embedded Deployment
Power BI Report Server Deployment
Deploying Line-Level Security (RLS) Solutions in Reporting
Architecture and planning of new Power BI projects
Time packs for troubleshooting and support for Power BI questions
In-company training for business users and IT users
Sale of Power BI Licenses (Pro Account, Premium, Embedded and Report Server)
Want to request a quote?
Need help deploying Power BI in your business, continue with an existing project that you couldn't deliver, think and plan your BI project architecture, or need more manpower to accelerate your deliveries?
Fill in your details below and we will contact you to talk better about your need and start a successful partnership.

End-to-End Power BI Consulting Microsoft Gold Partner Vitoria Espírito Santo ES Sao Paulo SP Rio de Janeiro RJ Minas Gerais MG
End-to-End Power BI Consulting Microsoft Gold Partner Vitoria Espírito Santo ES Sao Paulo SP Rio de Janeiro RJ Minas Gerais MG