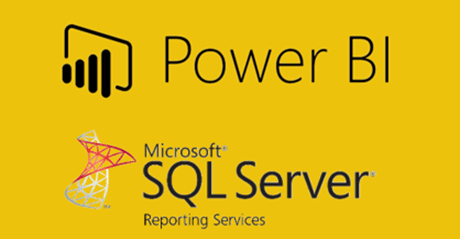 One of the main and most requested areas of activity in recent years, the area of ​​analysis, visualization and data processing has been increasingly highlighted in the market of most companies worldwide. Those without BI are looking to deploy and with the rapid and exponential growth of Power BI as the industry's leading data visualization and analysis tool, making this process accessible to business users, having structured BI in the enterprise is essential to remain competitive in the market, regardless of their area or size. This is the reality of the market and companies today.
In the face of this growing demand for skilled professionals who will truly be able to deliver outstanding BI deployment work, I and the company I work for are available to create differentiated, fast, complete and robust BI projects supporting any volume of data, environment or company size.
What sets us apart from other BI consultancies?
Rafael Mendonça and I are part of the channel of Spreadsheets, the largest Power BI channel in Latin America and the second largest in the world. And we are responsible for all consultancy projects of the Planilheiros.
The only consultancy team in Latin America that has no less than 6 (six) Microsoft MVP's in the data area. This is an award given by Microsoft to specialist professionals who stand out in the market for being references in the area, influencers, leaders of technical communities and content creators. Currently, there are 26 MVP's in the data area across Brazil.
The company is Microsoft Gold Partner Data Platform E Data Analytics: Microsoft seal that ensures that our team is highly skilled and has close ties with Microsoft to provide advanced training and technical support on any issues encountered with any product.
We specialize in the entire Power BI platform.: Power BI Desktop, Power BI Service, Power BI Embedded, Power BI Premium, and Power BI Report Server
We are not limited to Power BI only. We do end-to-end BI, from architecture, ETL, modeling, DW creation and OLAP cubes to report building
Our team is also a national reference for its SQL Performance Tuning expertise: Forget BI loads by taking hours to process and overloading the database.
Multidisciplinary Team: Team has extensive experience in Azure services, database, engineering and data architecture to always come up with the best and most innovative solutions for your data project.
Team formed by real experts: Here, Junior has no time. The client hires us to solve complex problems and not to learn and train during the project.
We work remotely to serve customers from anywhere in the world. Do you want attendance? We have consultants located in Espírito Santo, Minas Gerais, Ceará and São Paulo. No matter where you are, we have a consultant near you (or we can send it to you)
Our training platform It is well known for providing the highest quality and exclusive training. And our client, have discount!
Passionate about data and sharing knowledge. Our team loves what they do, and that's why they do so well. In addition, we are passionate about sharing knowledge with articles and videos. In 2019 alone, our SQL Server consultants 'technical blogs exceeded the 1 million views mark and our BI consultants' videos exceeded the 2 million view mark. Additionally, at 2019 our consultants delivered more than 30 face-to-face lectures at leading data events across Brazil.
BI Services Provided
Creation and maintenance of ETL routines using T-SQL, Integration Services (SSIS) or Pentaho (PDI)
Migrating On-Premise (On-Premise) BI Projects to Azure as a Service (SaaS)
BI and database project modeling and architecture
Performance Tuning in Long or Heavy Bank Load ETL Processes
Creation of ETL routines to automate manual processes that extract system data and perform various treatments / Macro / Formulas in Excel
Process automation using Azure services to read data from multiple sources (eg email) and write to bank tables to consume in Power BI
Creating and Maintaining Analysis Services OLAP Cubes (Multidimensional and Tabular) to Instantly Load Big Data into Power BI
Creation and maintenance of Integration Services routines
Report creation / maintenance using Transact-SQL and emailing (Excel or CSV)
Report creation / maintenance using Power BI (Pro, Premium, Embedded, or Report Server)
Report creation / maintenance using Report Builder (Reporting Services)
Report Creation / Maintenance Using Mobile Report Publisher (Datazen)
Support in the implementation of BI and Power BI projects
Error Analysis and Problems in Analysis Services Reports, Formulas, Gateway, SSIS Packages, and OLAP Cubes
In-company database, T-SQL, Integration Services, Analysis Services, Reporting Services, and Power BI training
Sale of Power BI Licenses (Pro Account, Premium, Embedded and Report Server)
Want to request a quote?
Need help deploying BI in your business, getting on with an existing project that couldn't deliver, think and plan your BI project architecture, or need more manpower to accelerate your deliveries?
Fill in your details below and we will contact you to talk better about your need and start a successful partnership.
End-to-End Power BI Consulting Microsoft Gold Partner Vitoria Espírito Santo ES Sao Paulo SP Rio de Janeiro RJ Minas Gerais MG
End-to-End Power BI Consulting Microsoft Gold Partner Vitoria Espírito Santo ES Sao Paulo SP Rio de Janeiro RJ Minas Gerais MG