Reading Time:
2
minutes
Speak guys!
This week has already started with several appointments and a lot of free content for you. As I will participate in 3 lives this week, I decided to create a post just to publicize the three.
20/04 at 18:30 pm - PowerLive on Career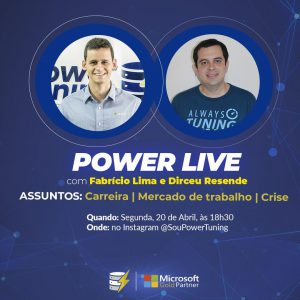 Ready for a Power Live? ⚡
The MVP's, Fabrício Lima, CEO of Power Tuning, and Dirceu Resende, BI Consultant, are going to do a Live to talk about career, job market and crisis.
It will be a must! So already note on the agenda that today at 18:30 your commitment is in the profile of Power Tuning Instagram.
Link to watch Live:
Power Tuning Instagram
22/04 at 19:30 - BI Projects: Why, why and how to start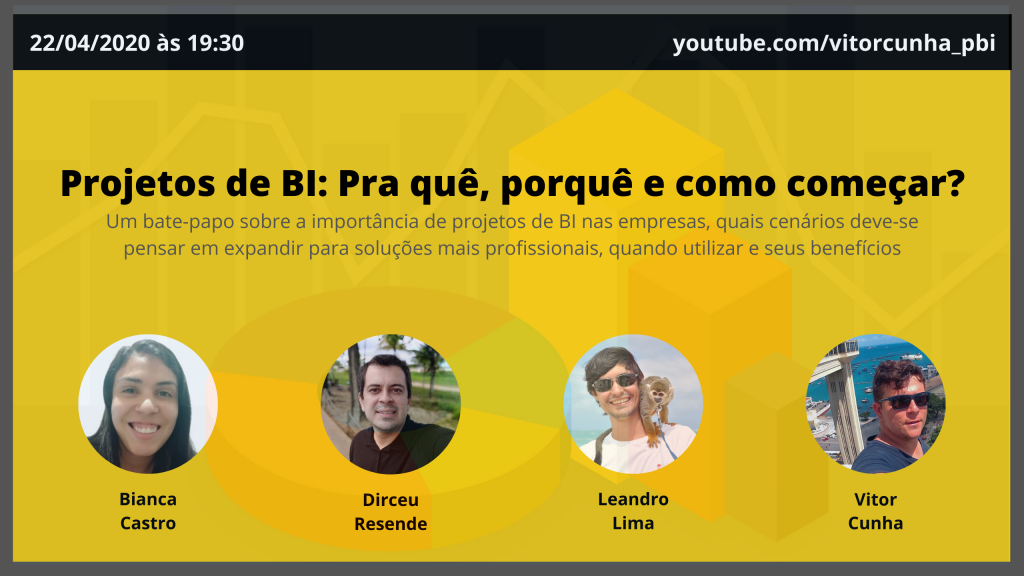 In this live, we gathered 4 BI experts to explain what they are for, why to create and how to start a professional BI project, which goes far beyond a Power BI connected in an Excel file.
Link to watch the live:
https://www.youtube.com/user/vitorcunha71
24/04 at 20:00 - Happy Hour with Data # 3: SQL Server vs Oracle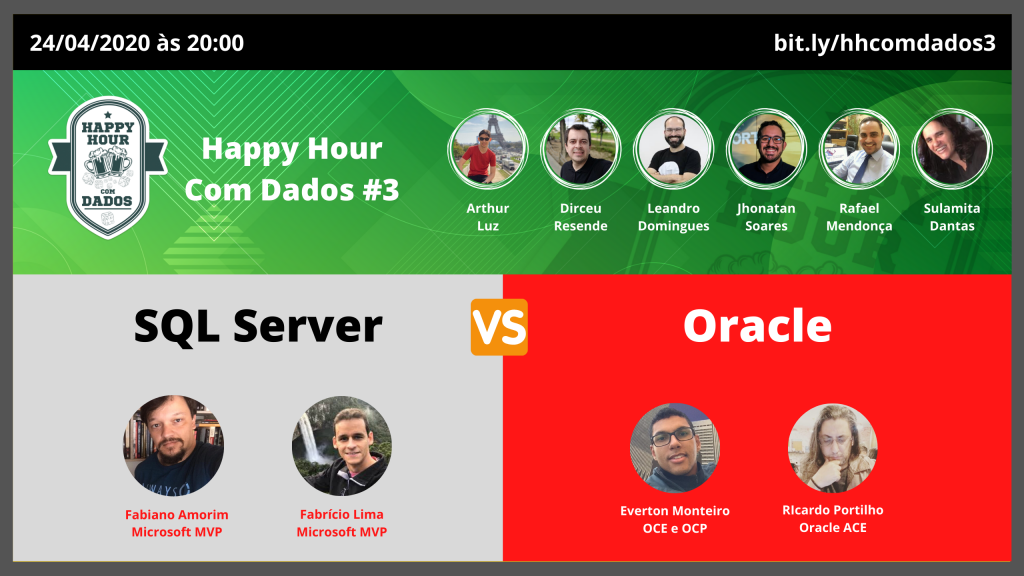 In the third edition of "Happy Hour with Data", we will show the differences and similarities between the 2 most used DBMSs in corporate environments: SQL Server and Oracle!
This will be your chance to know the advantages and disadvantages of each DBMS, to talk a little about your career, to know several resources about both and that you may never have heard of.
For this very high-level technical discussion, we invited Fabiano Amorim and Fabrício Lima to #TeamSQL, and Ricardo Portilho and Everton Monteiro to #TeamOracle.
Get your popcorn, send Michael Jackson's meme and let's enjoy the live of the year!
Link to watch the live:
Sympla registration
I count on your presence at the events! ?