Reading Time:
3
minutes
What's up guys!!
In this post I bring a "new thing" that I ended up forgetting to share with you, which is the inclusion in my blog "dirceuresende.com" in the FeedSpot list of the 70 best SQL blogs in the WORLD, representing our Brazil and occupying the 23rd position in the list!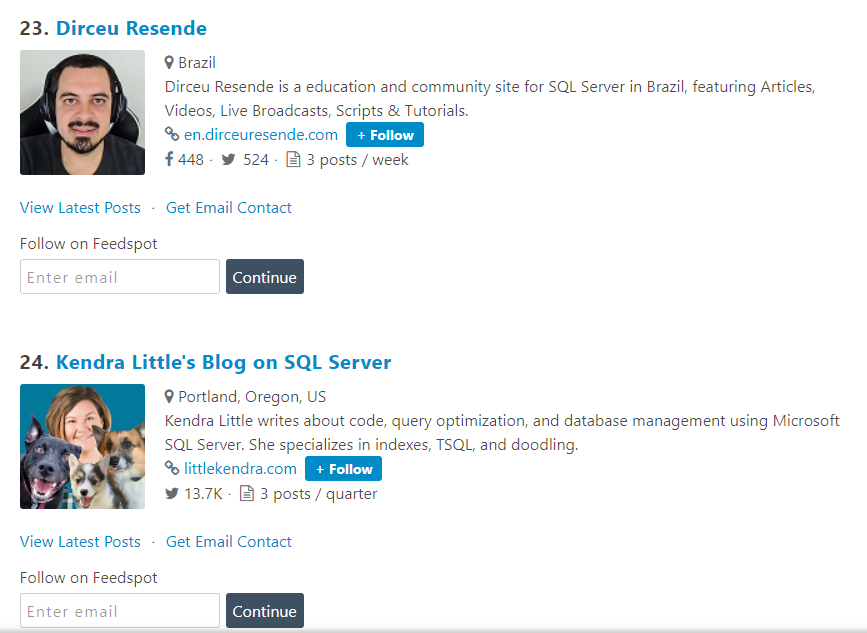 I HUGELY thank the more than 2.6 million people who have accessed my blog at least once, and I hope to be contributing to increase their level of knowledge in some technology, improve some solution or solve a difficult problem in their daily lives.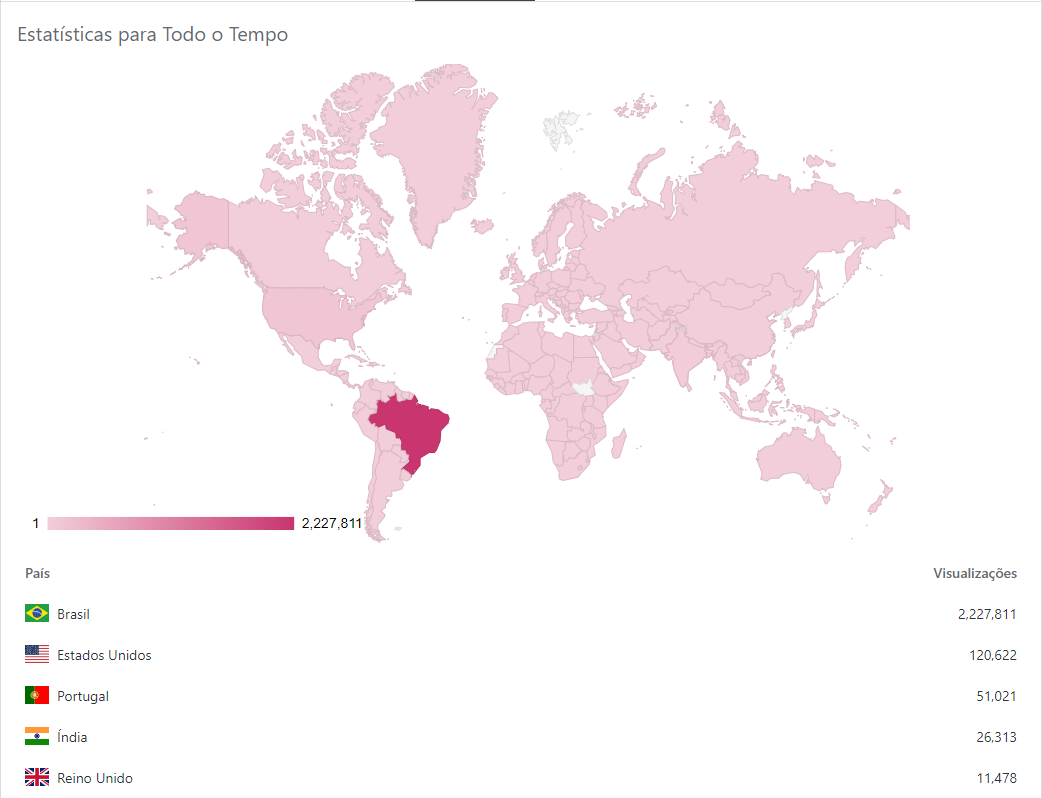 The space here is always open to receive feedback, questions and suggestions. Many articles were created from any questions or suggestions from people who came to me or messages in the more than 60 technical groups that I am, adding Whatsapp and Telegram, so I am always following the discussions and trying to respond in the best way possible or creating an article / video to answer certain questions.
Obviously, FeedSpot has indexed the english version of my blog, which has been around for over 1 year, in order to share my articles in an (almost) universal language and facilitate the indexing of content in English.
To access the complete list of the 70 best SQL blogs, just go to the address below:
https://blog.feedspot.com/sql_blogs/
How does this ranking work?
According to the website itself, Feedspot has a team of more than 50 experts whose goal is to discover, classify and categorize popular blogs and podcasts. They curate over 250.000 popular blogs and categorize them into over 5.000 niche categories and industries. With millions of blogs on the web, finding influential, authoritative, and credible bloggers in a niche market is a difficult problem to solve. Our experience leads us to believe that a careful combination of algorithmic and human editing provides the best means of curation.
There are several ways to discover new feeds.
Publishers submit their blogs, podcasts or youtube channels to Feedspot using the 'Submit' form at the top of this page.
FeedSpot has a research team that does extensive research on google and social media platforms to discover new influencers.
Feedspot has built-in media monitoring tools to discover bloggers in various niche categories.
The expert editorial team reviews each blog before adding it to the list of relevant categories.
The ranking of blogs is based on:
Relevance
Industry blogs (those that don't favor a specific brand) are ranked higher than individual brand blogs (which generally tend to promote their own products).
Blog post frequency
Social media follower counts and engagements
domain authority
age of a blog
Alexa Web Traffic Rank and many other parameters.
FeedSpot routinely removes inactive blogs and those that are no longer relevant to a given list. The list is updated as they receive new blog submissions and the list is re-sorted every few weeks. They also receive direct feedback from users to make changes to the lists.
Learn more about this ranking clicking here on this link.