Reading Time:
2
minutes
Speak guys !!
In this very quick post, I would like to share with you a case that occurred to me during my day to day work. Users were reporting that SQL Server Reporting Services (SSRS) was stuck, not allowing connections. I did an access test quickly and identified that the portal screen was loading and then gave a timeout error.
The first idea I had was to check the Reporting Services service using SQL Server Configuration Manager. Right away, I saw that the services were stopped and I tried to start the service, but I came across the following error message:


I analyzed the event viewer on the server to try to find some clue of the problem and saw this error message:
The Report Server PowerBI extension failed to read its configuration settings from the RSReportServer.config configuration file. The extension is not available to users.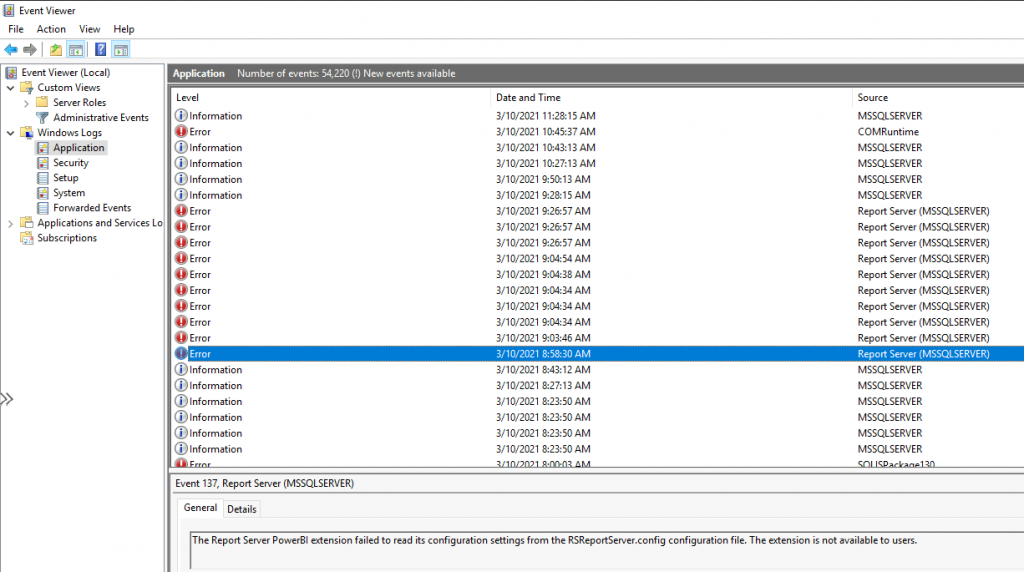 I researched a little about the problem and found nothing that helped a lot. So I decided to analyze the processes that were open and I saw that the "ReportingServicesService.exe" process was running, even with the service stopped.
So I closed the process to try to start the service again.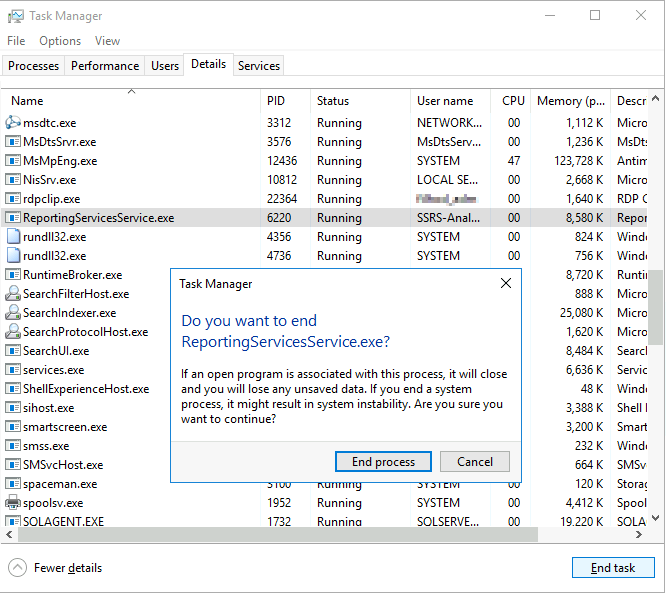 After closing the process, I tried to start the SQL Server Reporting Services (SSRS) service again and it returned to working normally


That's it folks!
Quick post just to share a problem I had that may help you another day 🙂