Reading Time:
<1
minutes
Hey guys!
TOMORROW, April 29, starting at 04:21 pm - Brasília time - we will have another FREE and ONLINE event on the .NET Channel.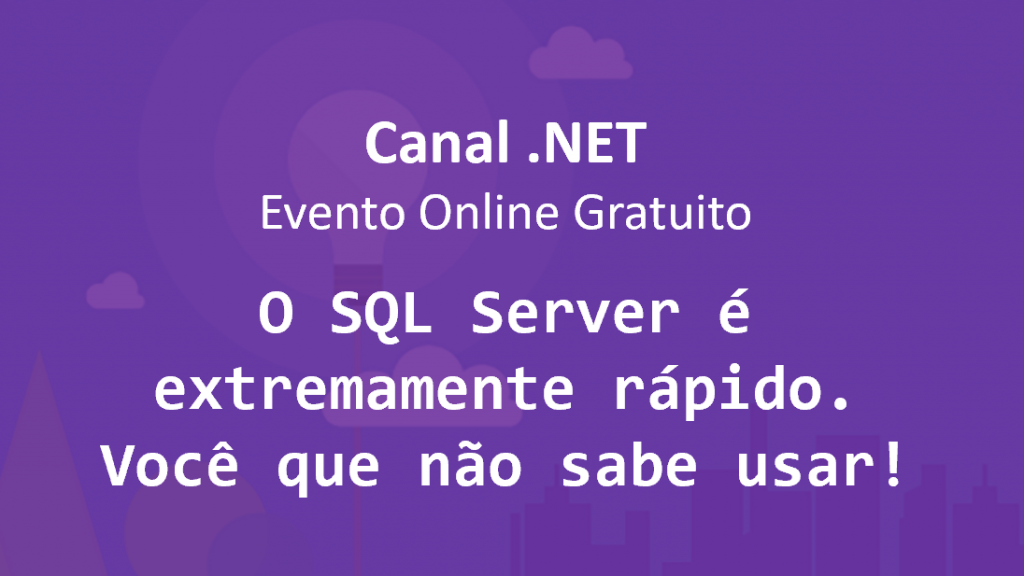 And part 6 of the live arrived that ended up becoming a series! In response to several requests from people who watched the previous live, part 6 of this live has arrived, which aims to disseminate and share tips to make your SQL Server bank "fly"!
Besides me and the legend Fabiano Amorim, we will also have the presence of another beast from Tuning, the Marcio Junior!
Be sure to follow one more live focused on what DBA's like most: Performance Tuning, the performance area that will grow even more with cloud computing. And remember: Performance Tuning = + Performance and - Costs
Other lives in this Performance Tuning series
If you want to watch the other lives in this Performance series, I'll leave the videos here to make your life easier 🙂
Step 1 —
Step 2 —
Step 3 —
Step 4 —
Step 5 —
A big hug and until next time!