Reading Time:
2
minutes
Speak guys !!
This week is starting very busy and on Friday I will be leaving for São Paulo, because on Saturday 28/09/2019 I will be speaking at SQL Saturday # 906 - São Paulo 2019, the largest event in Brazil in Microsoft technologies in the area of Dice!
There will be 42 lectures, divided into 6 trails, with most of the best known data experts in Brazil and I will have the honor to speak among so many beasts!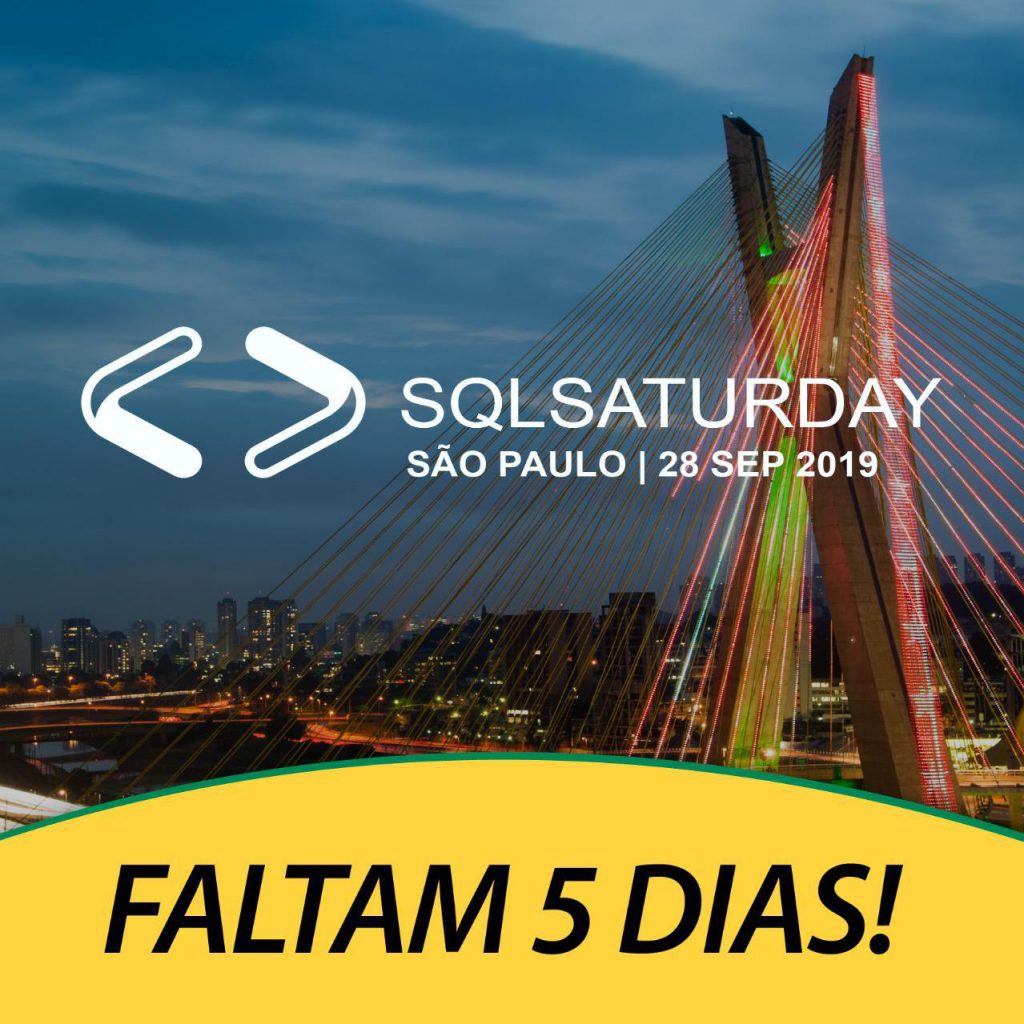 Regardless if you are from BI, DBA, Systems Analyst, Developer, etc .. this event is for you !! There will be lectures on various topics, tools and technologies. Regardless of your area of ​​expertise, we will surely have several lectures in your interest.
My talk will be at 14h, and the theme is "Security on SQL Server - Are you leaving the key under the rug?", where I will talk about the LGPD part, security, data privacy and demonstrating SQL injection attacks, improper access by elevating privileges , represent attacks and several common security flaws that we see daily, and how the DBA can protect itself against these attacks.
If you want to know how LGPD will impact your daily life IN PRACTICE, understand how much of these attacks occur and how to prevent intrusions, data leaks and improve security and privacy, you can't miss watching my talk 🙂
Take a look at lecture grid and already define which sessions you will want to attend. It is expected to gather more than 1.000 people at this great event and it will be an excellent opportunity for you to chat in person with me and so many other speakers of the event.
Event Grid (I recommend always using the site, because the print may change until the day of the event)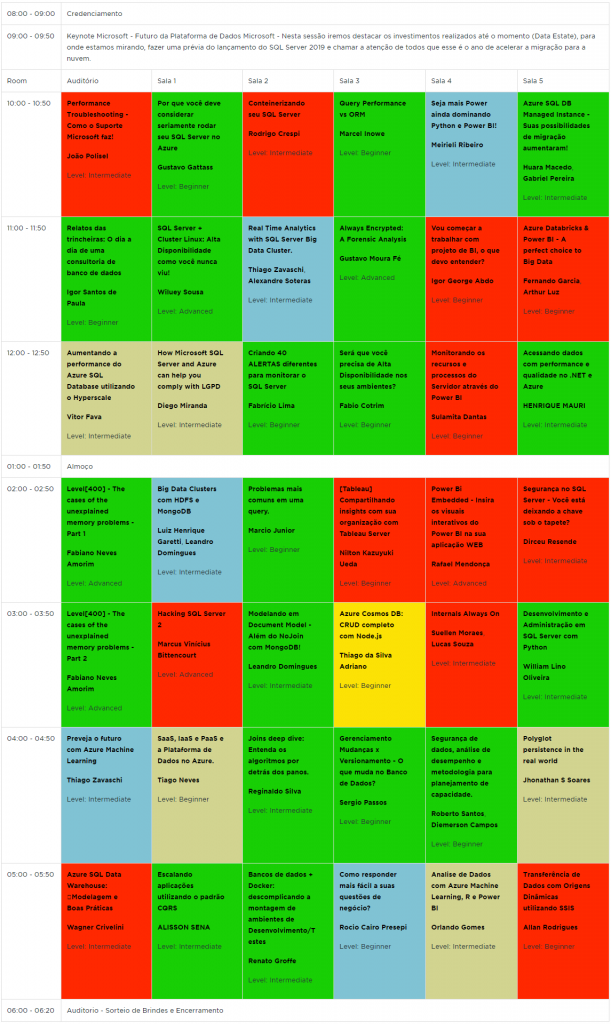 I await you read and until Saturday!
Hugs!