Reading Time:
<1
minutes
Speak guys!
Today, May 18, 05, I am very happy to have participated in SQL Saturday # 2019 - Belo Horizonte (MG), where I had the opportunity to speak about "Security in SQL Server: Are you leaving the key under the rug?" , where I demonstrated the various risks and security breaches that we may have on a daily basis and we didn't even notice, with some practical examples of this.
Banner for publicizing my talk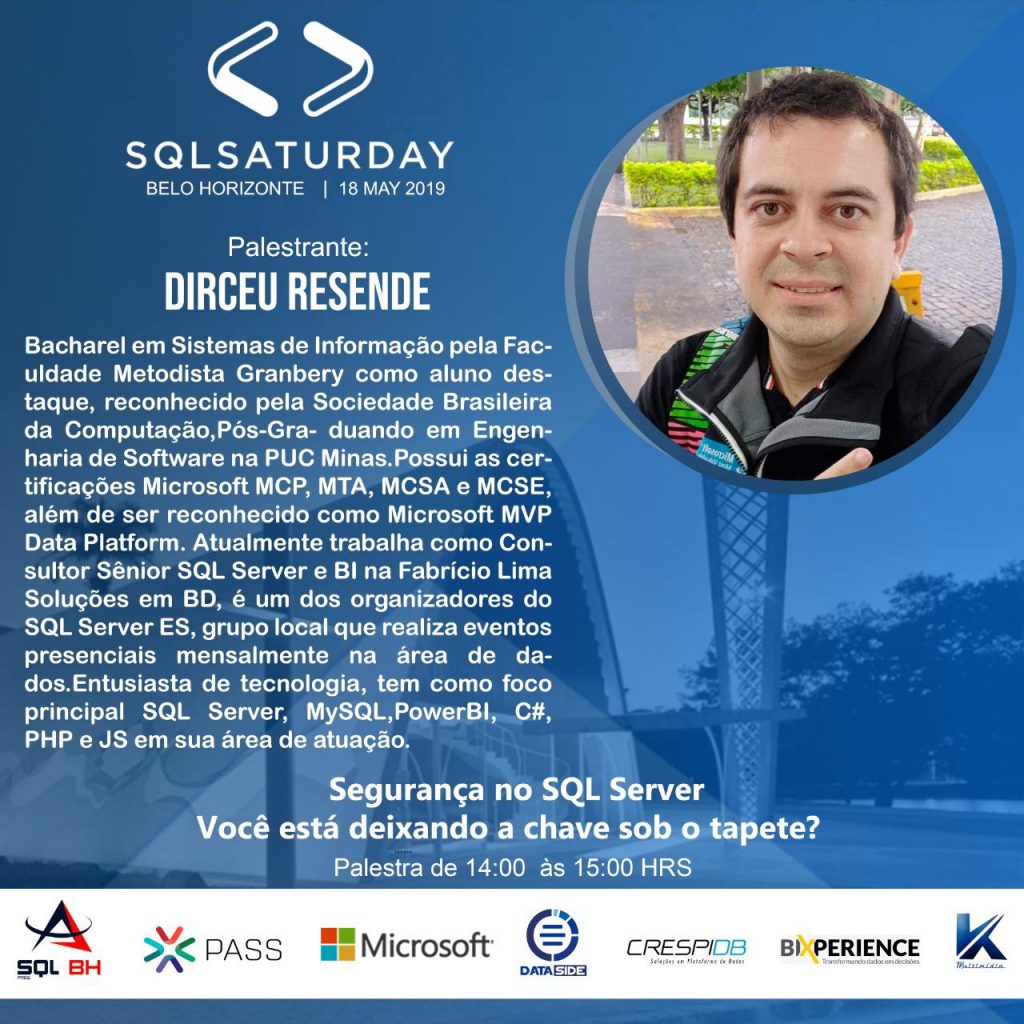 If you have missed this lecture and / or want to delve further into this subject, be sure Safety Training - 1 Module, THAT WAS WRONG TOO !!
Presentation Slides
Demos Download: 13 - SQL Saturday 844 - BH - Demos
Event Photo Gallery
I would like to thank the organization of the event for the invitation and a THANK YOU for all this BH guys and other participants of this excellent event!
I hope that anyone who accompanied my lecture enjoyed it a lot, a big hug and even more !!