Reading Time:
2
minutes
Faala guys!
Today's post is not technical at all, but it is about a big change in my professional life and career, because through a partnership of #TeamFabricioLima, now I am a Planilheiro !!
If you live on Mars or Saturn, and still don't know about the Spreadsheets, we're talking about the WORLD'S BIGGEST POWER BI CHANNEL, with over 75 1,000 subscribers, 370 + published videos and over 4 million views. And now, me and the Rafael Mendonça we will have the honor of joining the team, along with Ruy lacerda and the Fernando Garcia, the gurus of Power BI.
Check out the live we organized with this announcement of the partnership and our joining the Planilheiros team:
Through this partnership, Rafael and I will publish a lot of content (as always, FREE) on the Planilheiros channel, bringing some more technologies and new areas to the channel, in order to make it even more complete. Our idea is to bring content "out of the box" and talk about the other tools that make up a complete BI ecosystem, speaking from BI concepts, modeling, ETL, Staging, DW, Cubes, to the visualization tool, which would be the our beloved Power BI. In other words, we want to address a concept called "end-to-end BI".
Indeed, it is challenging for us to maintain the same exceptional level of content and didactics as these two beasts, but we will strive to deliver videos and classes at the highest level.
And it doesn't stop there. Rafael has already released his first class of Power BI Dataflow on Tuesday (14 / 05) and yesterday (16 / 05) I also released my first Power BI Report Server class !!
And you think there's more ?? And it really is !! In this partnership, #TeamFabricioLima will be the Planilheiros arm for Consulting demands, where you can hire us to implement a BI project in your company, either modeling, ETL, DW, Cubes or creating reports and dashboards. . And the Planilheiros will be the #TeamFabricioLima Training arm, meaning we implemented a BI in your company and you need to train the team now? How about a Power BI expert team with experience training over 5 1,000 students?
This is our partnership! 🙂 And like every super team, we can't stop having a super cool uniform, right?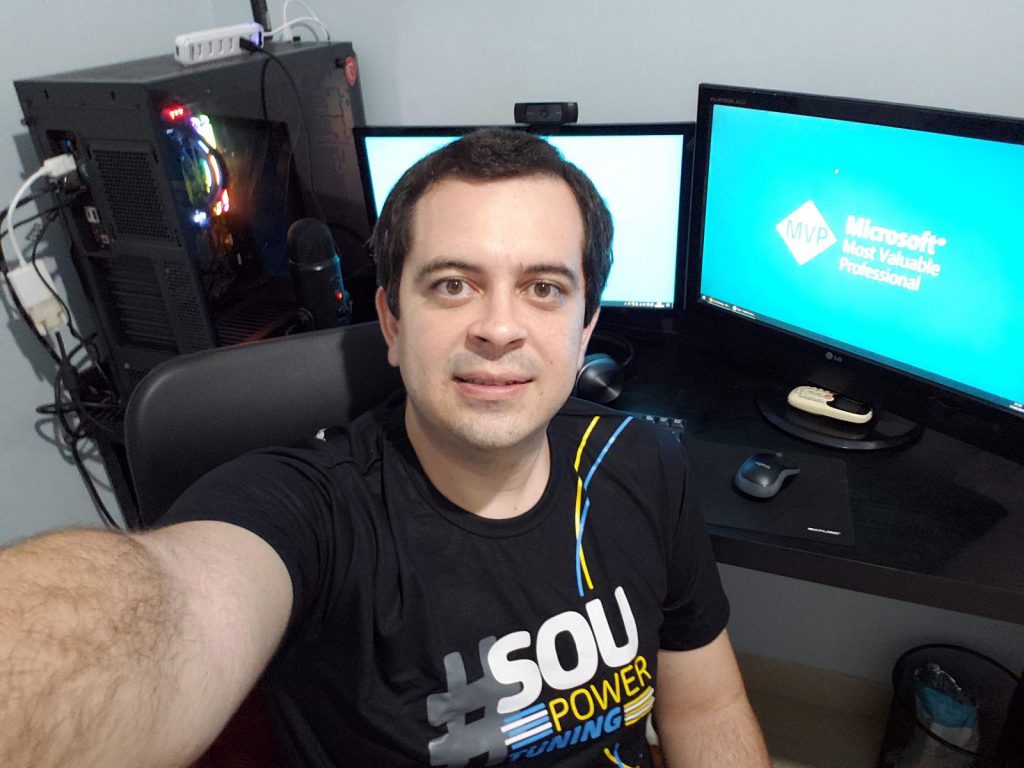 Well guys, I hope you enjoyed these news! Already we already see in the channel of Spreadsheets, or in some training, or in any project that we are implementing in your company or in the events where we lectured all over Brazil!
A big hug and until next time!