Reading Time:
<1
minutes
Speak guys !!
Next Friday (11/01), at 21:30, I will be present at the online event "Roundtable # 17 - Relational Banks x NoSQL - Coding Night", together with great and recognized professionals from the technical community.
Attendance confirmed:
- André Secco (Microsoft MVP, MTAC)
- Luiz Carlos Faria (Microsoft MVP, MTAC)
- Renato Groffe (Microsoft MVP, MTAC)
- Thiago Adriano (Microsoft MVP)
- Dani Monteiro (Microsoft MVP, MongoDB Female Innovator)
- Dirceu Resende (Microsoft MVP)
- Fabio Cotrim (DBA Brazil)
- Sulamite Dantas (Microsoft MVP, MTAC)
- Vitor Fava (Microsoft MVP, MTAC)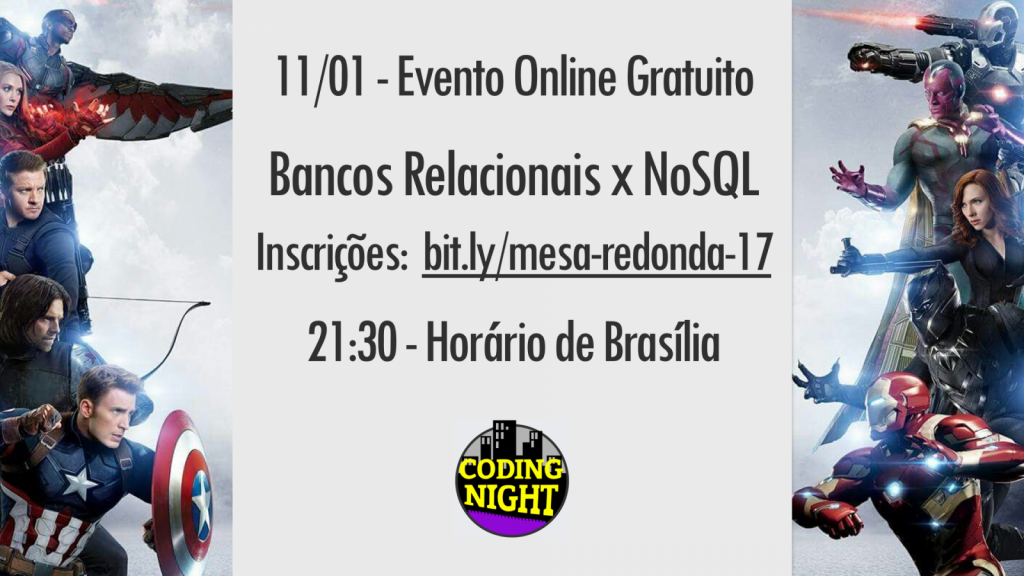 Follow this Coding Night channel roundtable with a relaxed (and controversial) online chat about the use of relational and NoSQL technologies, appropriate scenarios for adopting each alternative, and other database-related topics.
Registration link:
https://www.meetup.com/pt-BR/dotnet-Sao-Paulo/events/257369325/
Recorded Event (Open on Youtube):
Be sure to follow! Invite your friends and co-workers!
A hug and see you there!