Reading Time:
<1
minutes
Speak guys!
I would like to invite you all to another FREE ONLINE event on Canal .NET, where we will demonstrate useful tips, tools, frameworks and solutions in the development of applications that work with database technologies.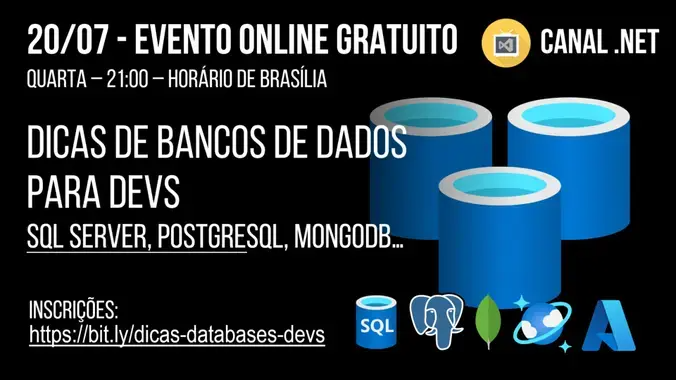 We'll cover SQL Server, PostgreSQL, MySQL, MongoDB and more!
Date of the event
20/07/2022 at 21am
Registration link:
https://www.meetup.com/dotnet-sao-paulo/events/286979781/
Speakers already confirmed:
Dirceu Resende – Microsoft
Renato Groffe – Microsoft MVP, MTAC
Thiago Bertuzzi – Microsoft MVP
Sulamita Dantas – Microsoft MVP, MTAC
Don't forget to follow along!
Invite friends, friends and co-workers!