Reading Time:
<1
minutes
Speak guys!
All right with you ?
TODAY, 14 March 2019, at 20: 30, we will be gathering big beasts of the data community for a roundtable on the subject of On-premises vs Cloud: Advantages and Disadvantages, openly debating this big dilemma by setting up an architecture of IT, whether for an application, a company infrastructure, database, etc.
I invite you all to participate in this live, which surely will have a very rich content and that will add much to your career.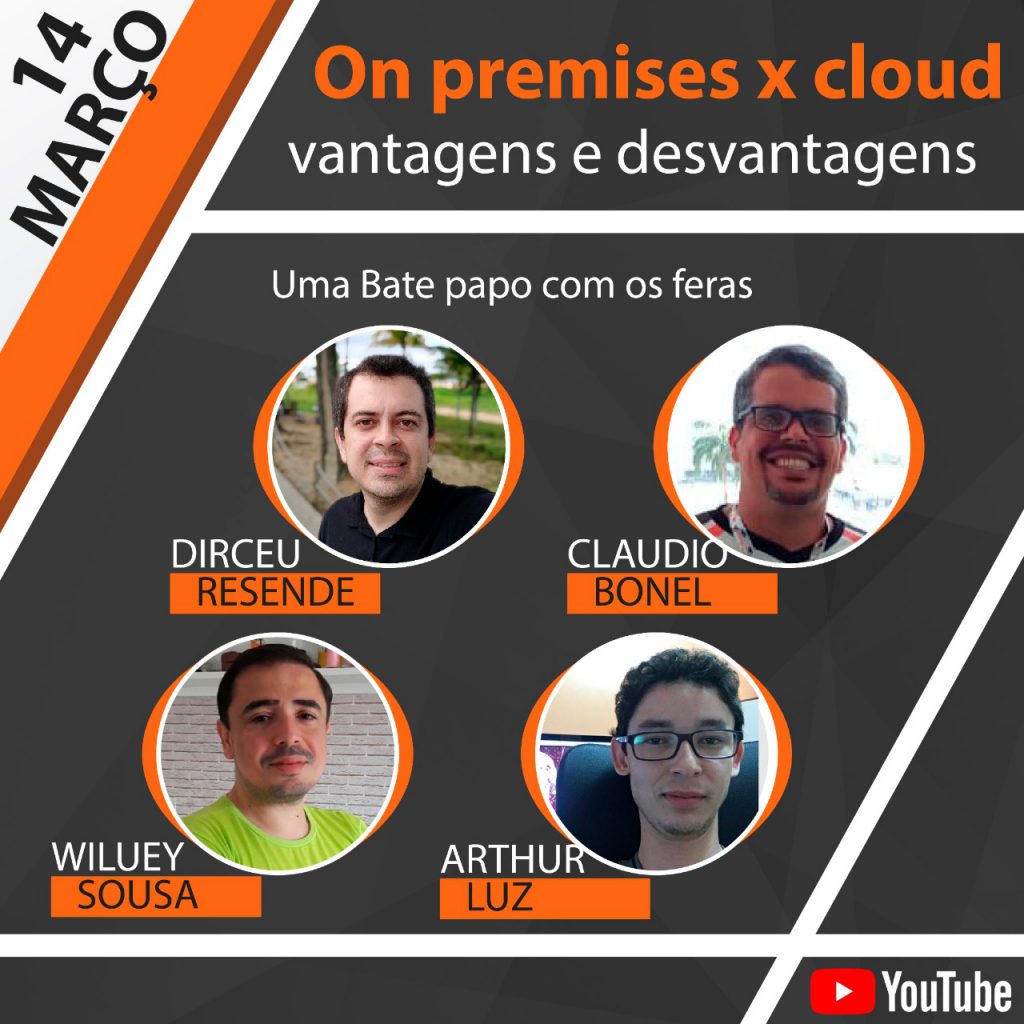 It will be another free event (of course) and with the goal of sharing everyday knowledge and experience with you, novice or experienced professionals, to form a strong community, united and with solid goals, such as promoting networking and enhancing people and professionals in our career.
Want to attend the event? Sign up at the link below:
https://www.sympla.com.br/evento-online—on-premises-vs-cloud-vantagens-e-desvantagens__478703
UPDATE: Couldn't follow us live? Watch the LIVE recording : )
A big hug and see you there!