Reading Time:
<1
minutes
Speak guys!
Today I bring you one more news, which is a Data Platform Event Agenda, where everyone will have access to the online and in-person events that occur in the Microsoft data community (Power BI, SQL Server, SSIS, SSRS, SSAS, Azure, CosmosDB, etc). This calendar is maintained by all community leaders and event speakers, so event information will always be up to date.
Events Agenda - Data Platform
The link for direct access to events is this one
This news is now available on our portal. MSSQLServer, which centralizes all community posts in one place, to make searching easier and keep track of new posts.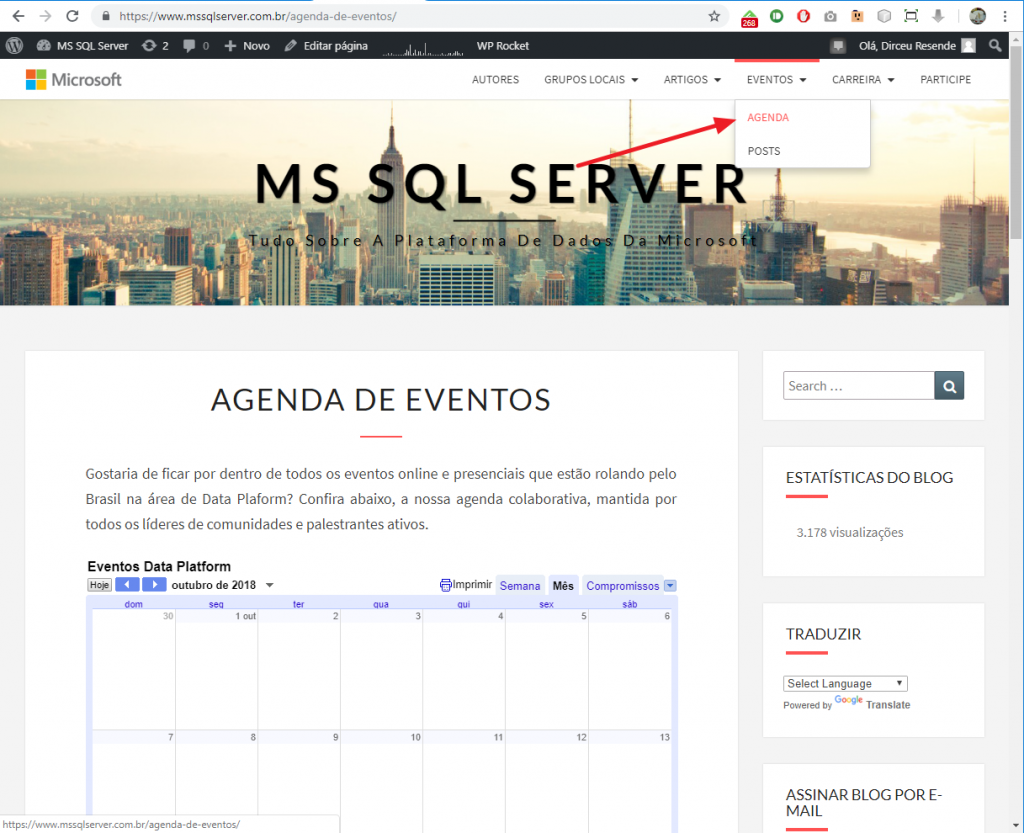 Sharing the Calendar
Do you want to help us publicize the events and share this calendar on your website / blog? Just use the code below:
<iframe

src

=

"https://calendar.google.com/calendar/embed?src=t5kgjm6157jfd3s00vosqhsib0%40group.calendar.google.com&ctz=America%2FSao_Paulo"

style

=

"border: 0"

width

=

"100%"

height

=

"800"

frameborder

=

"0"

scrolling

=

"no"

>

</iframe>
That's it folks!
I hope you enjoyed this news that should make life easier for those who love participating in face-to-face events, lives, webcasts and meetups!