Reading Time:
3
minutes
Speak guys!
Today is a very special and happy day for me, because I was watching a series on NetFlix and when I get my phone, I see this email: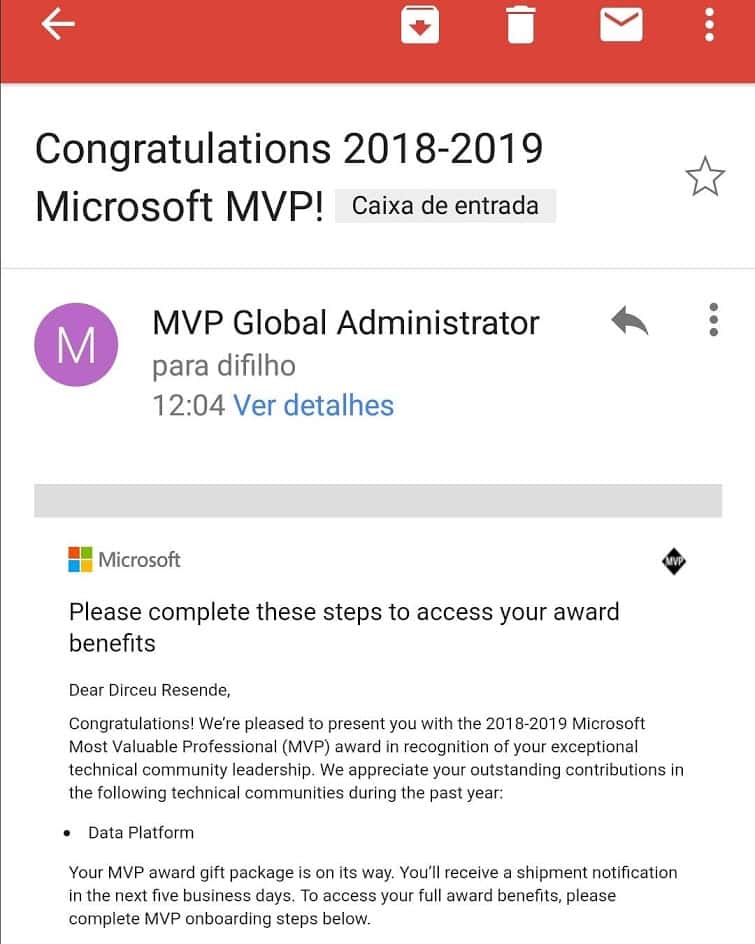 It is a great pleasure and honor to receive such a cool and important award, and with that, I join a team of excellent data professionals around the world who, like me, have a real passion for sharing knowledge. It really plays a movie in our head, remembering remarkable moments, victories and defeats throughout our professional journey. Surely my motivation is 100% renewed and I intend to do even more for the technical community.
I believe we should share the knowledge we acquire in our daily lives, because it is thanks to the community, blogs, forums and face-to-face lectures that we find solutions for our daily lives and can come up with new ideas to "think outside the box. the box ", learn about new technologies and evolve professionally.
What is Microsoft Most Valuable Professionals (MVP)?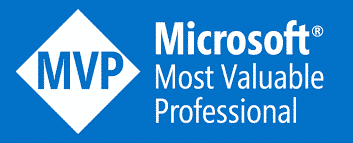 For those unfamiliar with Microsoft Most Valuable Professionals, or MVPs, he recognizes community leaders who have already demonstrated an exemplary commitment in helping others get the most out of their experience with Microsoft technologies. They share their exceptional passion, real-world knowledge, and technical expertise with the community and with Microsoft.
These contributions can be through:
- Submitting project source codes
- Personally speaking (lectures and events)
- Helping others in forums, (and why not Telegram / Whatsapp groups)
- Creating content (articles, blog posts)
- Providing Feedback for Microsoft Products
I particularly feel more comfortable creating content and helping others in groups, but I can also speak at some events. I know MVP's who are dedicated exclusively to creating content (and are very good at it), others who are dedicated to lectures and face-to-face events, visiting various states and even countries sharing what they know, so there is no way already defined to be recognized, each professional must do what he likes and, if it is God's will, he will be recognized sooner or later.
Importantly, the MVP does not have to be the goal of a professional, but a consequence of a work done with dedication, passion, commitment and aiming to share knowledge and exchange experiences.
If you would like to know more about the MVP program, be sure to visit these links:
- MVP Program Overview
- What does it take to be an MVP?
- Refer someone to the MVP program
- Find an MVP
Want to know who the Data Platform MVP's in Brazil are?

Good guys
I hope you were able to demonstrate a little of what the MVP award is.
I am really very happy and excited about this recognition and can expect more events and more posts out there!
Many thanks to each of you who visit my blog, I hope that I am able to assist you in solving everyday problems and also in your professional growth.
If you have questions just say it. We are there!