Reading Time:
3
minutes
Hello everybody!
All right with you ?
In this post I would like to share great news for you, who is a student (Undergraduate, Graduate, Master, Doctorate, etc.), is looking to take Microsoft certifications, but doesn't want to spend much.
Since 2009, Microsoft has had an incentive program for students who want to take certification exams by giving a discount of 50% (student pays half), which ends up not being so widely publicized and many people are unaware of this special discount or how become able to enjoy this benefit.
It is worth mentioning that this discount NO This applies to MTA exams as they are not part of the Microsoft Certified Professional (MCP) program.
My idea here is to disclose this discount and demonstrate how you can get this discount. The first step to this is to access the test page you would like to take (https://www.microsoft.com/en-us/learning/exam-list.aspx).
After clicking on the "Schedule exam" or "Schedule the exam" button, you will be directed to the Pearson Vue website, where your personal data will be shown.
On the next screen, click on the "Job Function" combo and select the "Student" option
When you select the "Student" option, you will be asked to verify your student account. Click on the "Get verified" link.
On the screen that will open you will have several ways to verify your student account as shown below:
This slideshow requires JavaScript.
After verifying your student account, you will see a "Verified" information, as shown in the print below: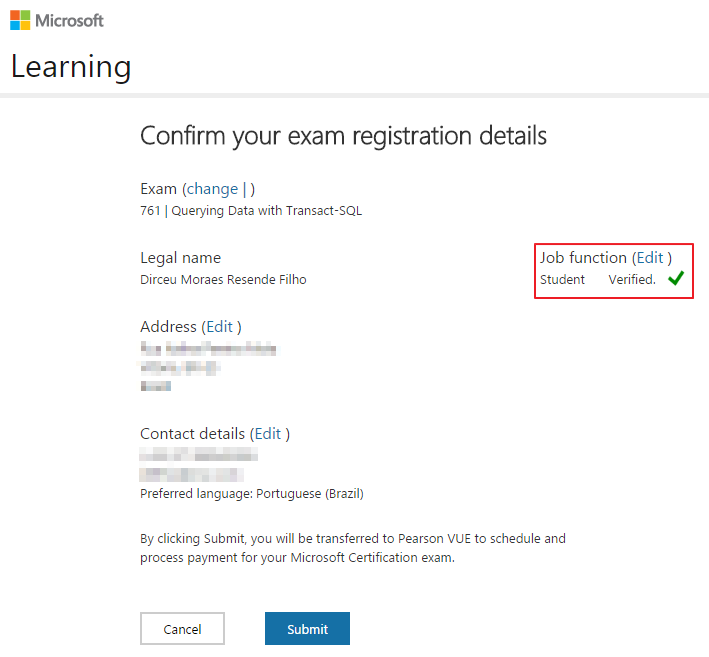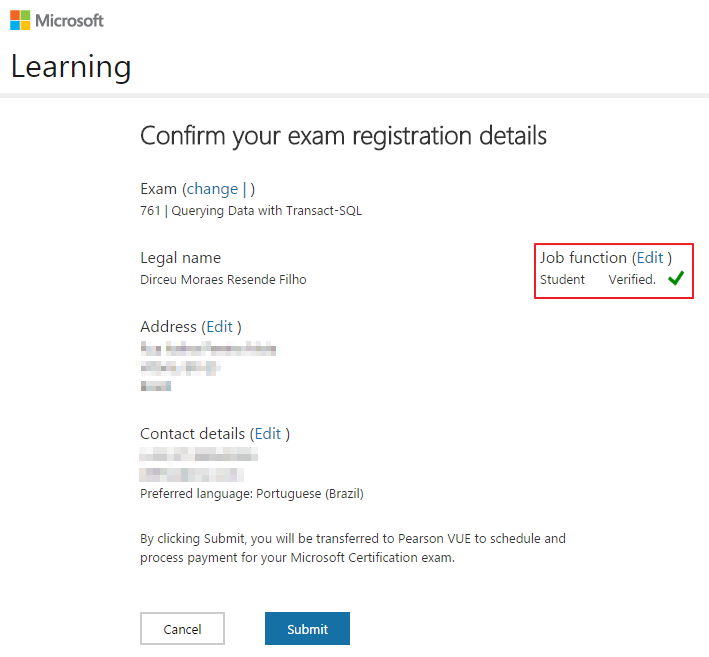 Ready. From now on, you pay half the original amount on any Microsoft certification exam. You can stop the excuses now and start making sure.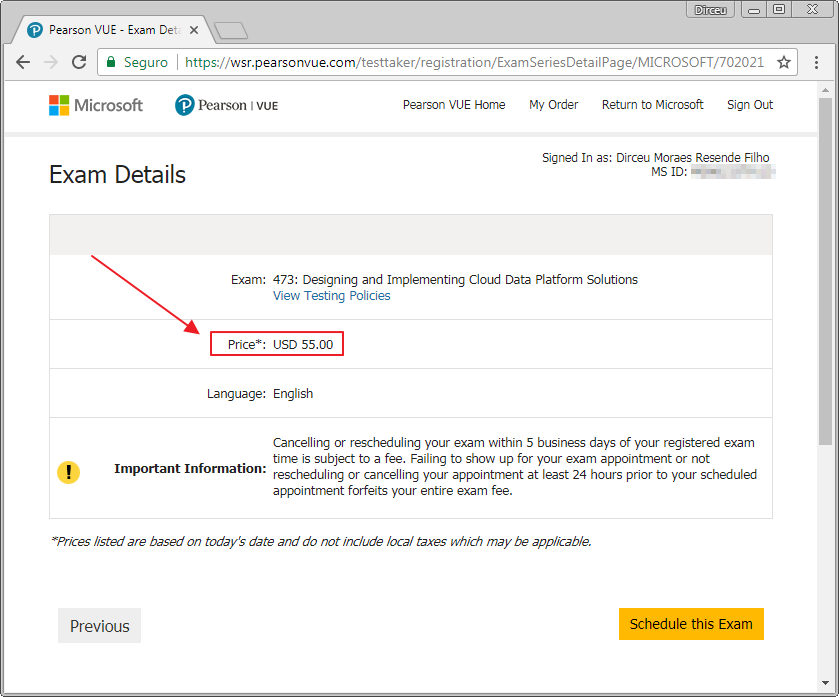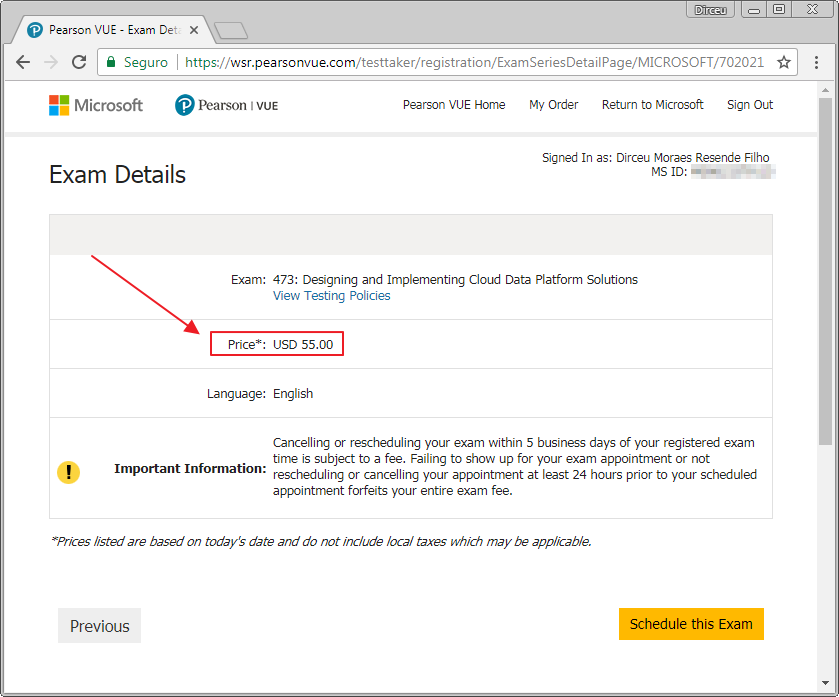 Big hug and until the next post.