Reading Time:
4
minutes
Hello people,
All right with you ?
In this non-technical post, I would like to speak to the MCP (Microsoft Certified Professional) professionals who visit and follow my articles about a very cool resource that is made available to MCP's and that few use it.
The MCP professional is one who has passed at least one Microsoft certification exam (MTA does not count) and Microsoft provides a very cool public profile for these professionals so that people can view their profile and verify information about their Their certifications as well as companies and recruiters can search for certified professionals from a particular region and can even specify which certification they are seeking.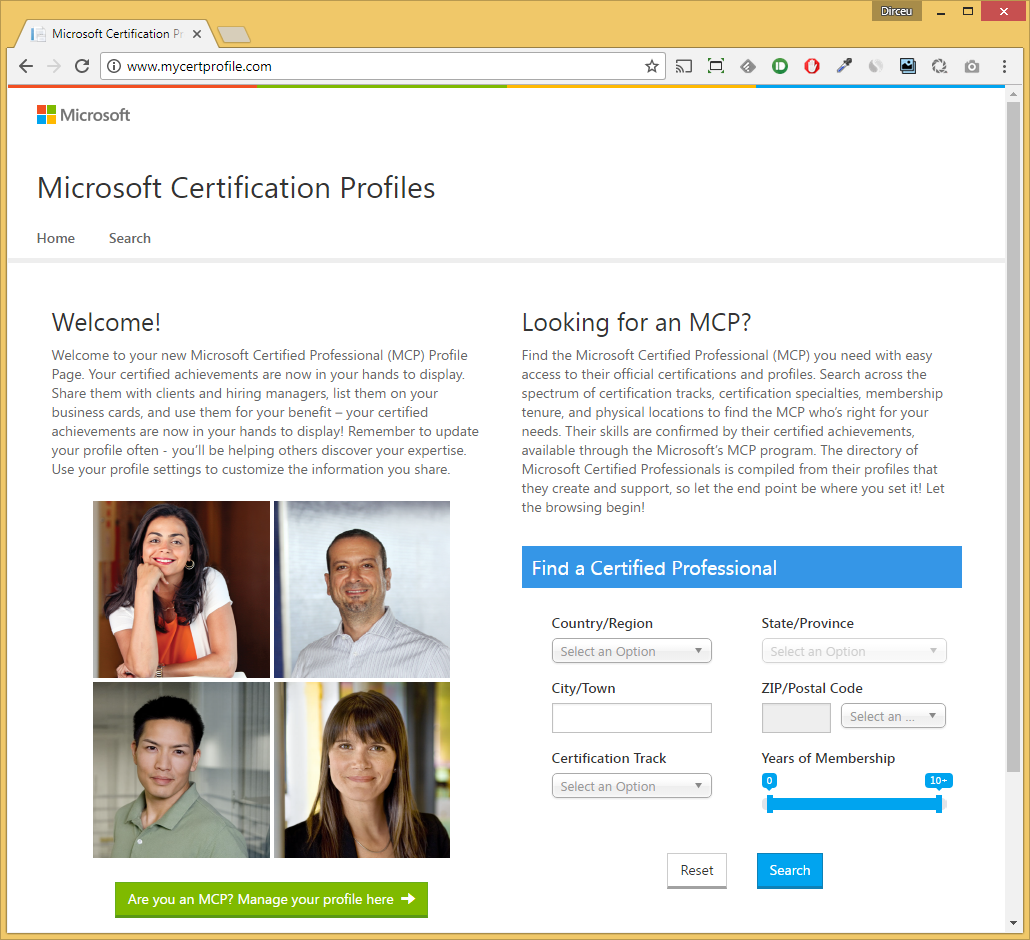 For MCP Professionals
To create your profile, simply access the link this link here and enter your registration details. Be sure to enter your address information (especially zip code) so that recruiters and companies can find you when searching for nearby professionals (distance calculation is done using zip code).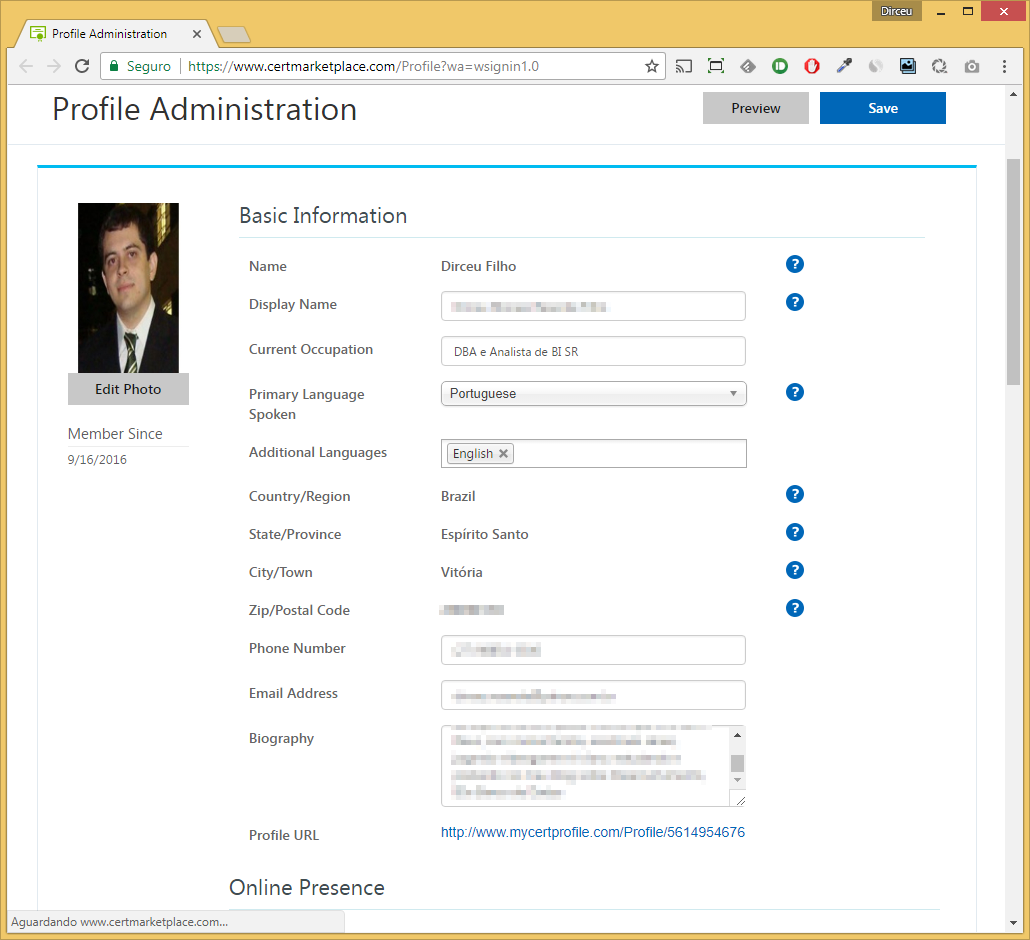 The certifications part works in the same way as youracclaim.com: you do not register (and cannot) your certifications - they appear on your profile as you pass the exams and the site seeks information directly from Microsoft.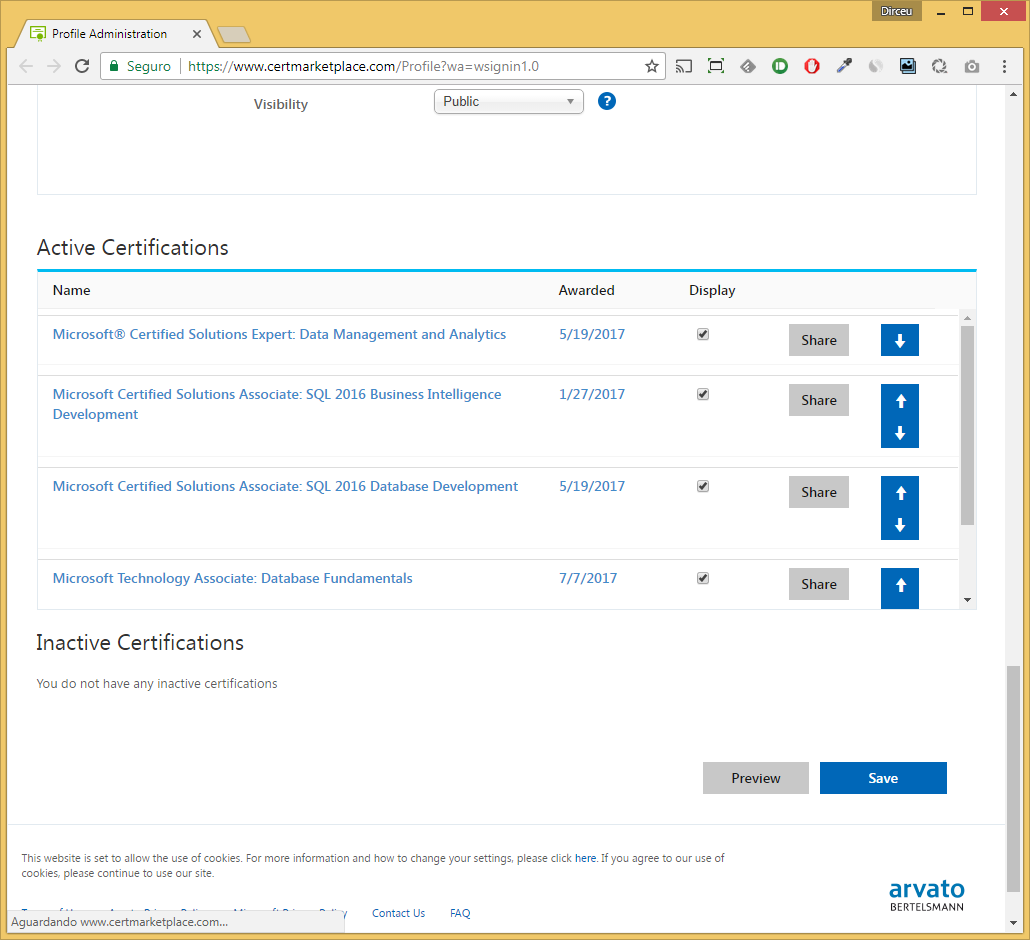 Ready. Now your profile is already public and can be found in searches by companies and recruiters (or other professionals as well).
For recruiters and companies
If you are a recruiter, headhunter, HR worker or simply want to find certified professionals, this portal is for you.
Access the address http://www.mycertprofile.com/Search and you can find Microsoft Certified Professionals (MCP) and filter by location, name, type of certification, etc.
Did you see how easy it was? I did a simple search to find all professionals in Brazil with Microsoft Certified Solutions Expert (MCSE) - Data Management and Analytics certification that have registration on this portal.
This is a really cool tool for professionals to find and recruiters and HR professionals can find them.
If you do not have your profile on this site or are not updated, do not waste time! Access this link here now and make / update your registration.
Acclaim
Another very cool site to create your profile is the Acclaim. You create your profile on this site and every time you pass a certification exam, it generates a virtual badge so you can share this achievement on your social networks.
It is also a public portal where people can view information about all their certifications (as long as the certification company is a partner of the site) and approved exams.
It is very important to note that the registration email must be the same as the email you registered on the Microsoft Learning website, otherwise you will have to use the website's Merge Account feature or Acclaim will not find your certifications.
NO You can register your own certifications: Companies that submit this information directly to Acclaim, ensuring the accuracy of the data.
Examples of your profile, once created:

After registering on the site, some time later your certifications will already appear on your profile and with links to share on social networks.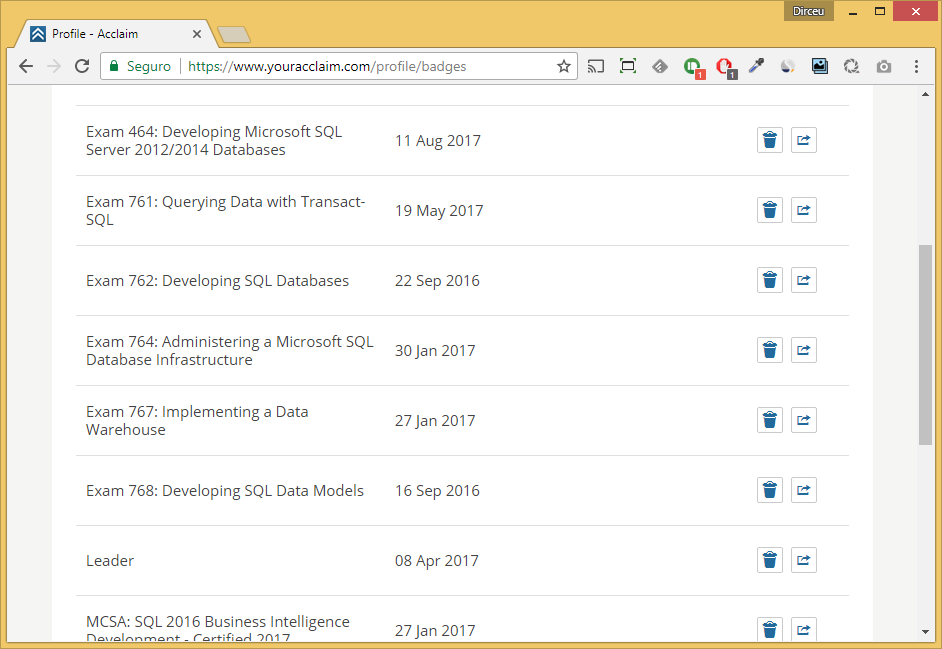 It is also possible to configure the "AutoAccept" option, so that as soon as a badge is issued to you, the website will automatically publish it on social networks.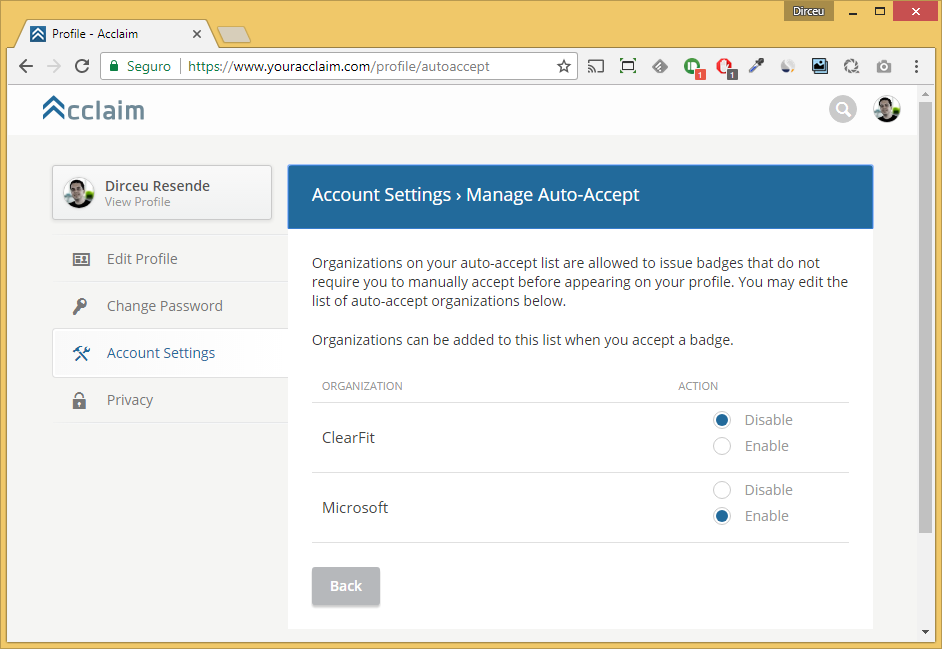 Remember that it takes about 1-3 days for your certification / approval to appear on the profile (tip for eager and hurried .. lol).
I hope you enjoyed this post and see you next time!
Hug.