Reading Time:
2
minutes
Faaaala Guys! All right with you?
Moving on to invite you to another pre-Carnival live (FREE), where we will hold a round table, with open debate about the main differences between Power BI Service x Report Server, as well as when to use one another, licensing, advantages and disadvantages of each solution and more!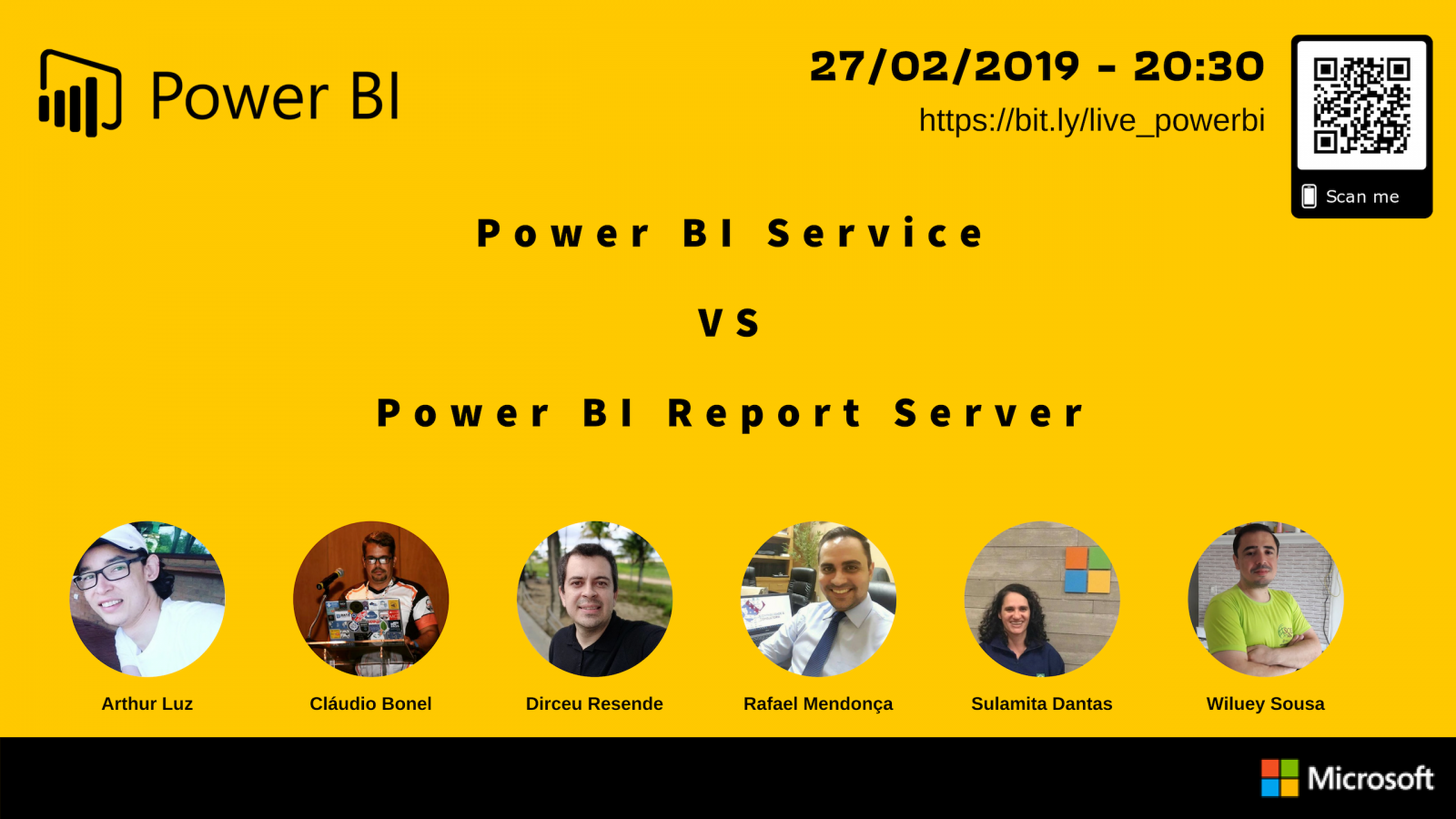 And in this round table, we will have the participation of the following beasts:
Arthur Luz: Calango de Brasilia, Big Data Specialist and Data Analysis Using Microsoft Solutions
Claudio Bonel: Microsoft MVP Data Platform, MCSE Data Management in Analytics, PASS Chapter Co-leader Data Community RJ and expert in data analysis using Microsoft solutions.
Dirceu Resende: Capixaba who does not admit that the Bahian moqueca is better than Espirito Santo, Microsoft MVP Data Platform, MCSE Data Management in Analytics, DBA Microsoft SQL Server and BI Project Consultant.
Rafael Mendonça: Male from Fortaleza, the guy who packs the nuts for us, MCSA BI Reporting and Power BI specialist.
Sulamite Dantas: Leader of PASS Chapter SQLBH, Microsoft MVP Data Platform and DBA SQL Server.
Wiluey Sousa: Paraense who does not admit that açaí carioca is better than that of Pará, better known as "Will", PASS Chapter Leader SQL Norte, Cloud Architecture Specialist, for data analysis solutions.
Interested in the event? Sign up at the link below and join our live!
https://www.sympla.com.br/live—power-bi-service-vs-power-bi-report-server__464807
UPDATE: Below is the recorded video of the event for those who couldn't attend or would like to review:
We are waiting for you there!
A big hug, see you later!