Reading Time:
3
minutes
Speak guys!
For those who follow me on social networks know that last week I participated in the Power Platform World Tour São Paulo event, one of the largest Power BI events in the world (in addition to Power Automate and Power Apps). It was really an honor to be able to attend such an event organized by MVP Pablo peralta and other team members, who gathered several keynote speakers from Brazil.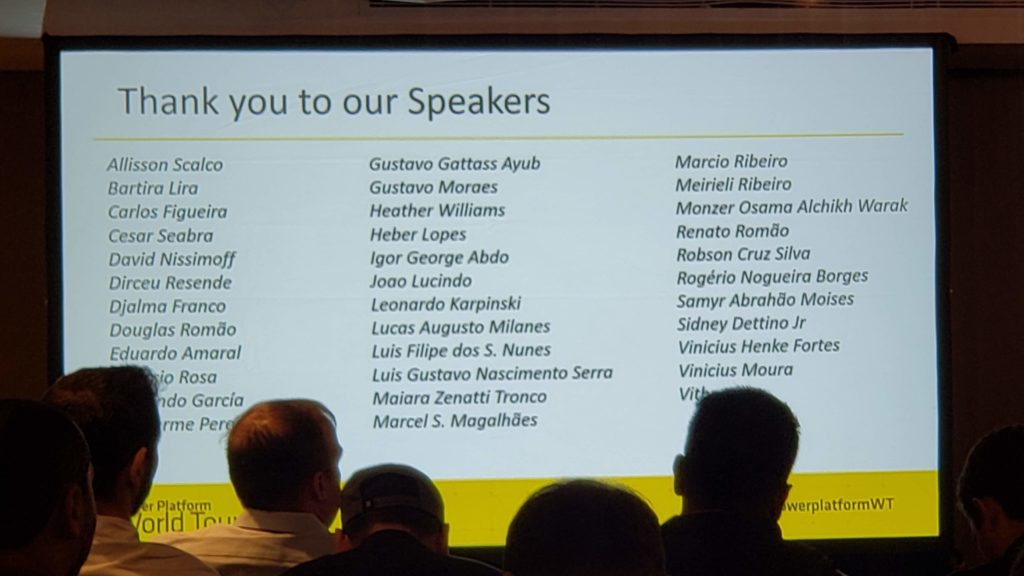 The event was held at the Renaissance São Paulo Hotel, a very luxurious hotel that presented a professional structure in all aspects, both in the acoustics and equipment of the lecture rooms, as well as in the professionals involved throughout the event.
I was scheduled to give two lectures at this event:
Power BI Report Server - The Ultimate BI and Data Visualization Solution for Your Business
Monitoring Your SQL Server Environment with Power BI
Power BI Report Server - The Ultimate BI and Data Visualization Solution for Your Business
The first lecture would be held on the first day of the event at 11h. Anyone who knows me well knows that I do not like to repeat a lecture and always try to create totally new lectures in each event, even if it is the same theme. Well, I finished assembling the slides and demonstrations around 2h in the morning and went to sleep to wake up at 04: 30 getting ready to catch the flight of 6h .. lol .. It all went well in the presentation, I believe the people who The participants enjoyed the presentation and left the lecture with a clear idea of ​​what Power BI Report Server is, ideal scenarios for its use, and scenarios where Power BI online is best suited.
Presentation Photo Gallery

Talk Slides:

Monitoring your environment with SQL Server and Power BI
During lunch on the first day, I learned that a speaker could not attend on Tuesday and I was offered the opportunity to give another talk, my third of the event. And I accepted .. lol .. I had not even started giving my second lecture that I was going to present on Tuesday and now I would have to prepare another lecture overnight .. What a crazy thing I had just done. .kkkkkkkkkk
I finished attending the lectures that caught my attention, attended the Happy Hour we had there at the event itself and set off for the hotel to complete my mission of preparing TWO totally new lectures that I had never lectured yet.
The first lecture was "Monitoring your environment with SQL Server and Power BI", where I used the scripts for creating 40 alerts from Fabrício Lima to capture and store information essential to keeping a SQL Server environment running and anticipating potential problems. With this data stored, you could just plug in Power BI on this foundation designed to analyze and view the alerts and indicators that were being monitored.
Honestly, I think the presentation was pretty cool, but maybe not for a business audience. For a SQL Saturday it would have been something more in line with the participants' profile and I saw some improvement points that I will correct to present once again in some 2020 SQL Saturday .. lol .. Unfortunately I could not get any pictures of that presentation even though I have taken some 15 photos from each of the 6 lectures I attended that day and sent to the speakers .. ..
Talk Slides:

Power BI: DirectQuery, Live Connection, and Import
And to finish my participation in this event, I delivered the lecture "Power BI: DirectQuery, Live Connection and Import", where I was able to demonstrate the different types of data storage modes of Power BI, comparison between Import, DirectQuery and Import and made a practical demonstration of loading and processing data in a fact of 25 million lines between these 3 storage modes.
Presentation Photo Gallery:

Talk Slides:

As I had already commented, it was really a pleasure to attend this event and I hope to return again next year. I hope this serves to nurture and warm up local Power BI groups and more events like this will be organized in Brazil. If you don't already participate in the technical communities, get moving, get informed, and start participating TODAY!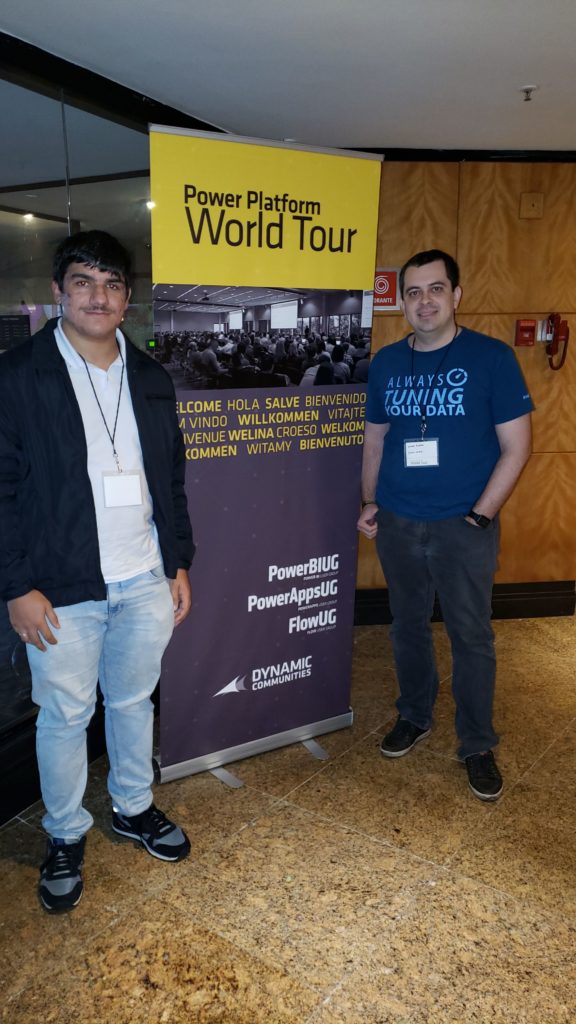 A big hug and see you in the next article.