Reading Time:
2
minutes
Hello everybody!
Alright?
On 26 / 08 I had the pleasure of attending the 3 SQL Server ES Meeting with the Tiago Neves e Fabrício Lima. If you didn't see the event post, check it out clicking this link.
Once again, we got some really cool giveaways to raffle to the event attendees. The speaker Alexandre Paiva raffled some flash drives and the Mindworks Lucky 1 voucher for taking any Microsoft certification exam for FREE !!
As always, the structure of the Catholic University Center of Victoria It was sensational, serving us and accommodating us in an excellent way, as well as providing us with a delicious Coffe Break for the speakers and participants of the event.
Event Photo Gallery
Check out the photos of the event:

This slideshow requires JavaScript.
Presentation - Security overview
Lecture given by Alexandre Paiva with the theme SQL Server - Security overview, where he spoke about general aspects of information security and also with a focus on security in SQL Server.
Presentation - Azure Cognitive Services and PowerBI
Lecture given by Fernando Garcia with the Azure Cognitive Services Sentimental Analysis vs. Power BI theme, where he talked about some cognitive services and their integration with PowerBI. We even had a live demo where participants accessed a web address to fill out a survey and tracked the results in real time using an API for sentiment analysis from the submitted texts.
SQL ES Presentation - Azure Cognitive Services Sentimental Analysis x Power BI

I would like to thank everyone who was able to attend the event again. I hope it was profitable and a time investment, rather than a waste of time. Waking up early on Saturday after working / studying all week is really not easy. This only shows the interest in learning more and evolving professionally. Who wasn't, missed the coffe break, networking, lectures, giveaways .. kkkkkk
Already reserve these dates. The 4 SQL Server Meeting is coming ..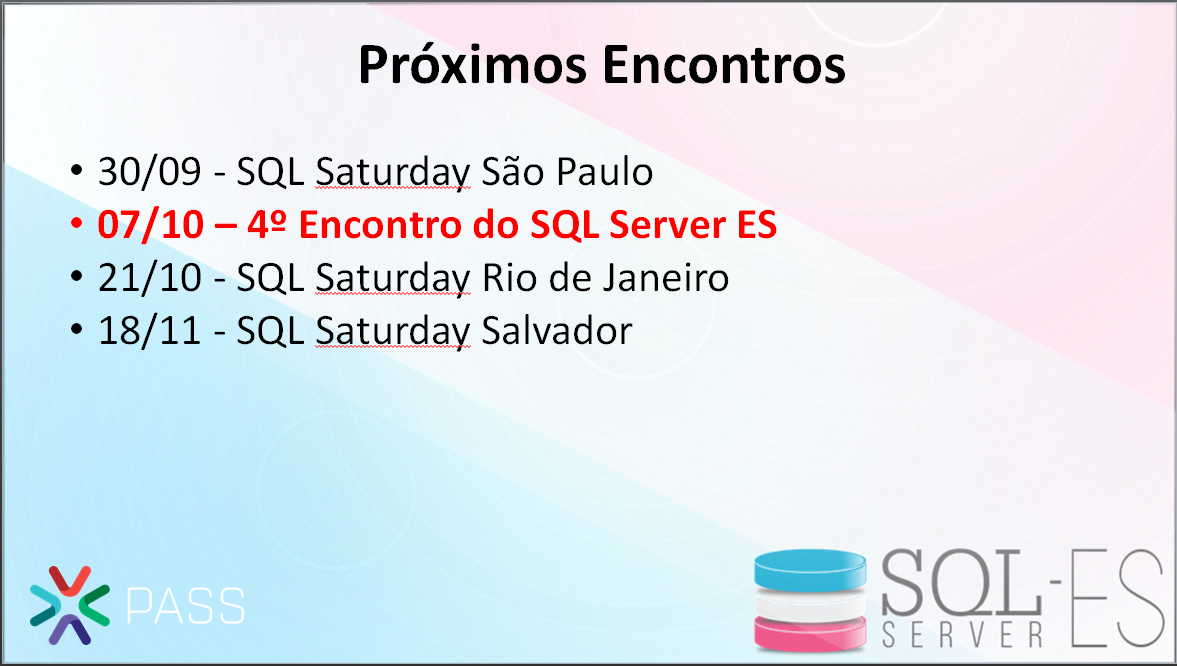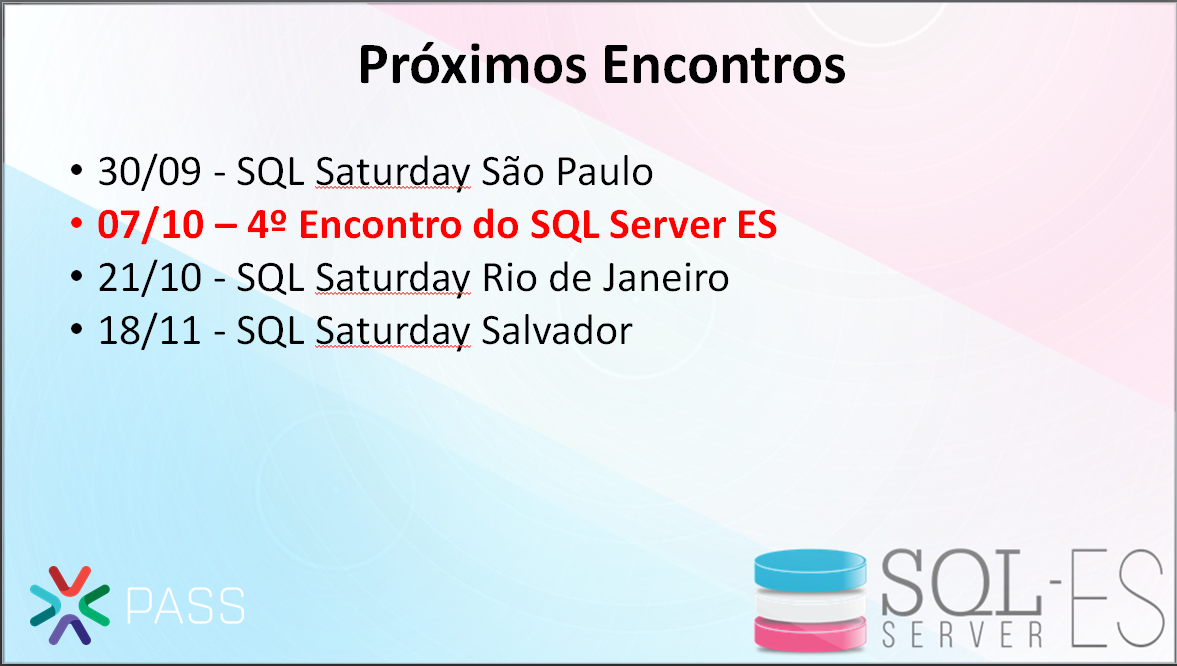 That's it, guys.
Soon I will be posting more news for you here.
A big hug and until the next post.