Reading Time:
2
minutes
Hey guys!
All quiet?
On 04 / 08 / 2018, I had the great pleasure of participating in the organization of 1º SQL Day ES, PASS Local Group SQL Server ES, together with Tiago Neves, Fabrício Lima e Vithor Silva, where we had the presence of a large team of speakers recognized throughout Brazil for their excellent technical skills and contributions to the communities.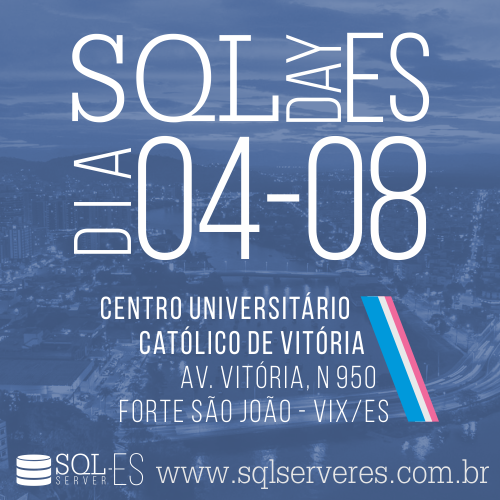 I would like to publicly thank you for the willingness, time and money invested in the event by the speakers (all travel and accommodation costs are borne by themselves). The success of the event is thanks to these great professionals who were willing to leave their cities and states to come here in Vitória just to share knowledge and experience with us.
Want to know more about these data giants?
What about our lectures? What are the themes?
Timetable
BI / Power BI
Data Platform
08:00 - 09:00
Accreditation
09:00 - 09:15
Opening Session
09:15 - 10:10
Power BI - Types of Calculation Contexts and Your Dashboard Performance - Fernando Garcia
Real Time Sentiment Analysis with Cognitive Services, Logic Apps and Azure Cosmos DB - Igor Paula
10:15 - 11:10
BI of big people! Far beyond the spreadsheets ... - Vithor Silva
5 Tuning Tips for Developers - Reginaldo Silva
11:15 - 12:10
Monitoring Server Resources and Processes Through Power BI - Sulamita Dantas
Artificial intelligence applied in embedded systems - Daniel Pontes
12:10 - 13:10
Lunch Break
13:15 - 14:10
The BI Ecosystem in Azure - Arthur Luz
Learning to Administer a Database - Raiane Lins
14:15 - 15:10
Do you know the Power BI Report Server? - Felippe Oliveira
Docker + Sql Server: An Introduction to Using Sql Server in Containers - Rafael dos Santos
15:15 - 15:45
Coffee break
15:45 - 16:35
From nothing to EVERYTHING on Power BI - Cláudio Bonel
NoSQL x Relational - Igor Paula and Reginaldo Silva
16:35 - 17:00
Closing ceremony
As always, the structure of the Catholic University Center of Victoria it was amazing, serving and accommodating us in a very comfortable and organized way.
To download the lectures and view the official website of this event, visit this link.
Event Photo Gallery
This slideshow requires JavaScript.
And the social part?
The 200 CAOCA children and teenagers will be happy with the contribution of those who attended the event. In the links below, we can see photos of the work of this institution:
CAOCA Facebook
NGO website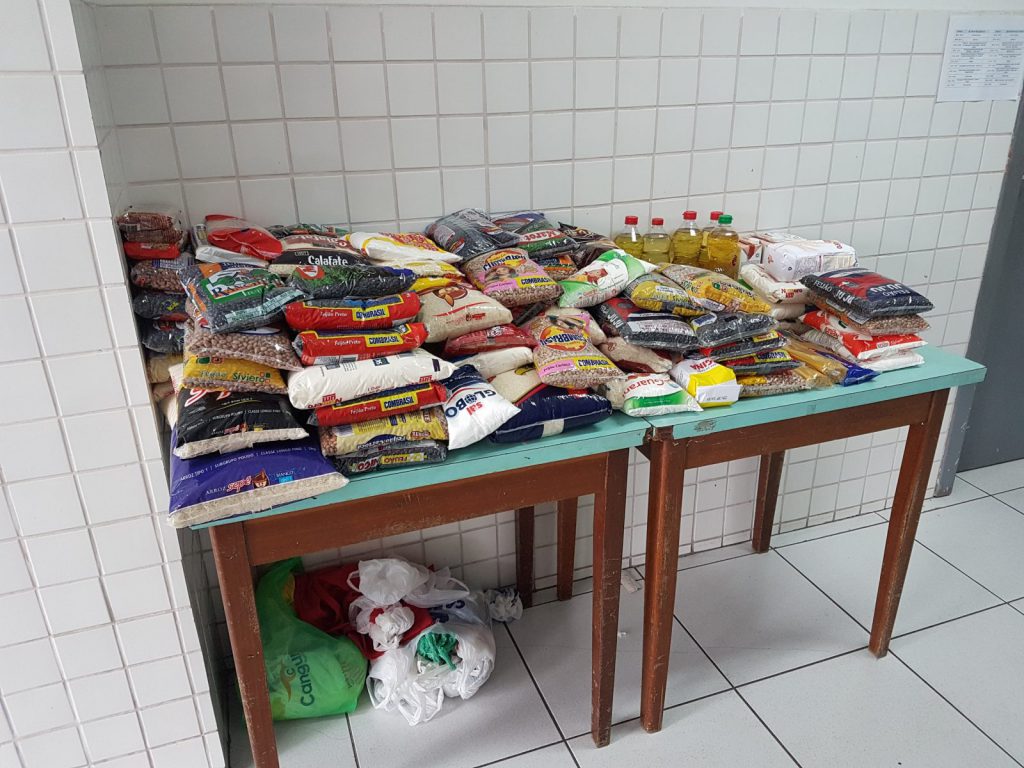 I would like to thank everyone who was able to attend the event again. I hope it was profitable and a time investment, rather than a waste of time. Waking up early on Saturday after working / studying all week is really not easy. This only shows the interest in learning more and evolving professionally. Those who did not miss the coffe break, networking and excellent lectures of our dear speakers.
If you want to be part of these groups, meet us and start interacting with the community, access this post here and choose the communication channel of your choice.
That's it, guys.
Soon I will be posting more news for you here.
A big hug and until the next post.