Reading Time:
2
minutes
Speak guys!
On March 23rd, I had the honor of participating in the organization of the 03th Meeting of SQL Server ES, the first of 11 after the "vacation" period. At this event, we met at the headquarters of TOTVS ES, in Vila Velha for the first time, in a very cool structure that they specially prepared to receive them.
Speaking of technical content, we have prepared two very interesting lectures. I gave the lecture "Security in SQL Server - Are you leaving the key under the rug?", Which will be a preview of what will be shown at the event MVPConf Latin America 2019 and the speaker Tiago Neves presented the lecture "Starting a tuning job", which will be a preview of what he will present at the event SQL Saturday #819 Brasilia.
With this, we are bringing to Espírito Santo, a little of what we are presenting throughout Brazil.
Subscriber Analysis: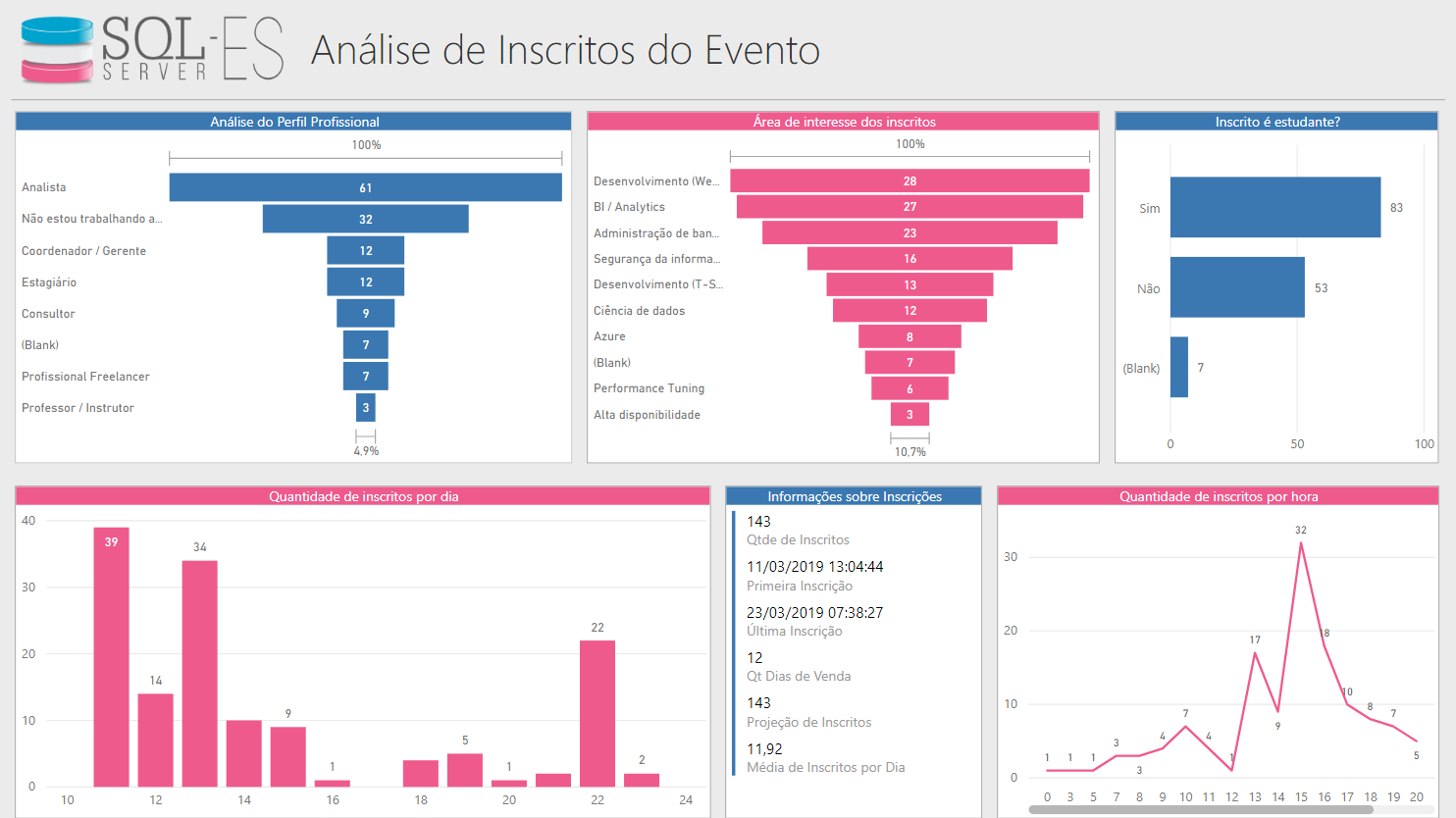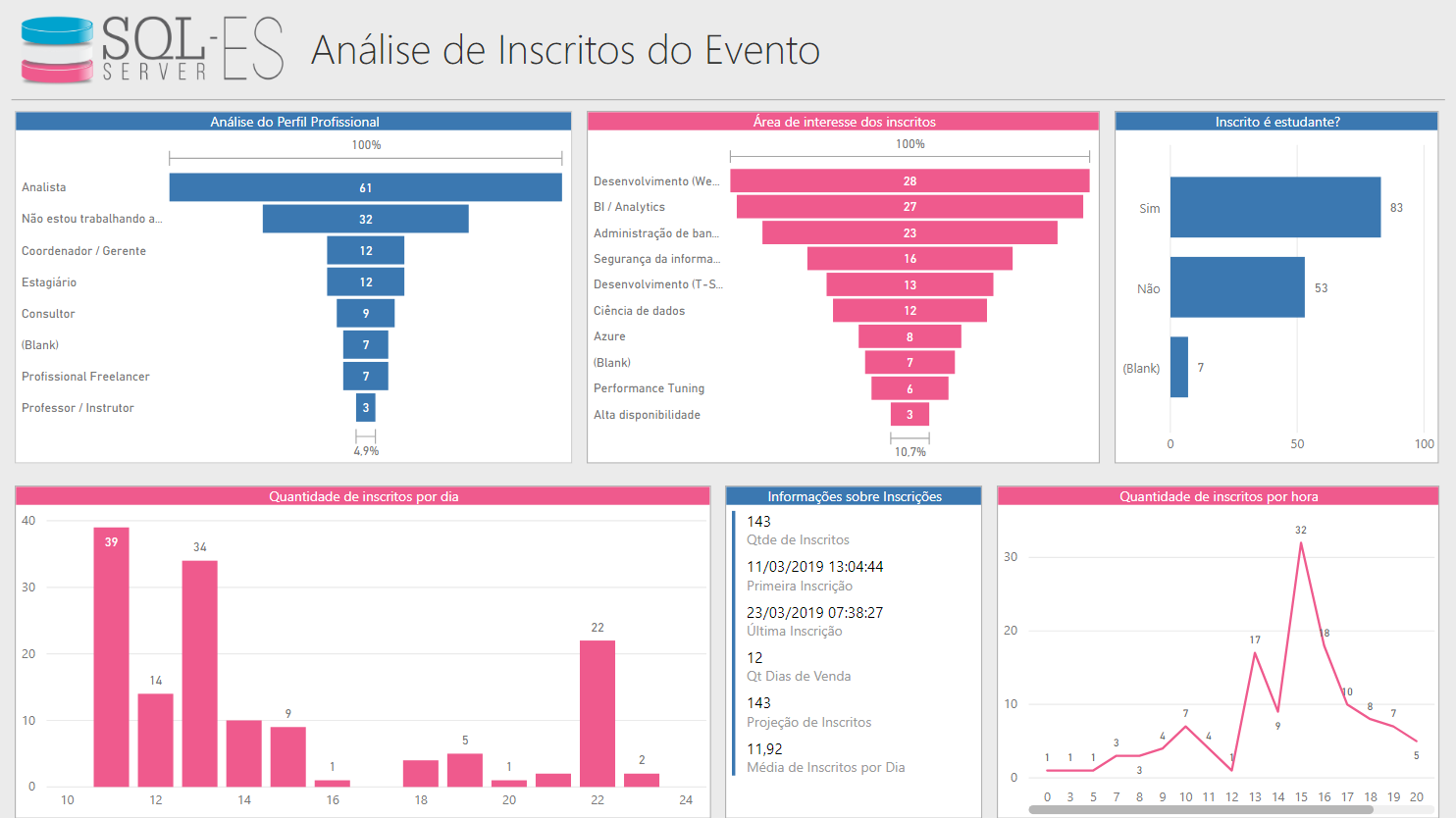 About SQL Server ES
At the beginning of 2017, SQL Server ES organizers Fabrício Lima (PASS Chapter Co-Leader) and Tiago Neves (PASS Chapter Leader) started a movement to unite the technical community of Espírito Santo and begin to create this culture and this movement. innovation and sharing in the state. Soon after, Dirceu Resende and Vithor Silva were invited to compose the organization of "SQL Server ES".
With this team in the organization, the 1 SQL Server ES Meeting was held on 06 / 04 / 2017, at the Salesian University Center of Vitória, being a great success of public and opinions of the participants, starting an important and great movement of union of data professionals from Espírito Santo, with the participation of students and technology professionals from all over Greater Vitória, even from regions of the interior of the state, such as Aracruz, Domingos Martins and Cachoeiro de Itapemirim, for example.
To date, we have held 12 in-person events (all free) where we covered Data Security, Performance Tuning, Power BI and Sentiment Analysis, Databases, Chat Bots and more. Our focus is to talk about Development, Database, BI, Big Data, Machine Learning and other data area trends, with average participation of 60-100 people and wide dissemination in various social media (LinkedIn, Twitter, Facebook, Instagram).
Event Photo Gallery
That's it!
Are you from the Holy Spirit and don't know our community yet? Do not waste time! Send me a message NOW and let's change it 🙂
A big hug and see you in the next post.