Reading Time:
<1
minutes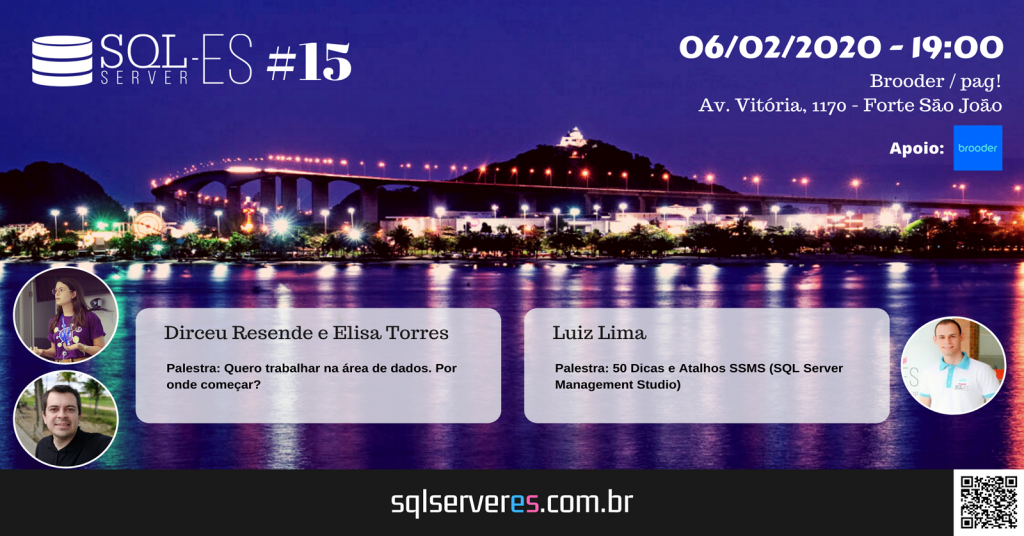 Speak guys!
On 06/02/2019, I participated in the 15th SQL Server ES Meetup as the event organizer and also speaking with the theme "I want to work in the data area. Where to start? ", Together with my friend Elisa torres, who gave his first lecture in the "SQL Server ES" community and has already debuted in style: He gave an excellent presentation and we broke the audience record for the brooder (event venue).
In addition to our talk, Luiz Vitor also made his debut at the event, presenting the lecture "50 Dicas do SSMS", which was a reduced version of the FREE course 50 Tips and Shortcuts SSMS (SQL Server Management Studio), which he created.
Some photos of the event:

Slides from the presentation I did with Elisa:

That's it folks!
A big hug and see you in the next post.