Reading Time:
<1
minutes
Speak guys!
In this post I would like to publicize the event that I will attend on 07 / 02 / 2019 (tomorrow .. lol) at 20: 00, on the channel Rafael Mendonça, next to Rafael himself and also the Claudio Bonel and the Arthur Luzwhere we will talk about Data Architecture and BI Project Governance with Power BI, showing that a complete and professional BI project goes far beyond the pretty face of Power BI.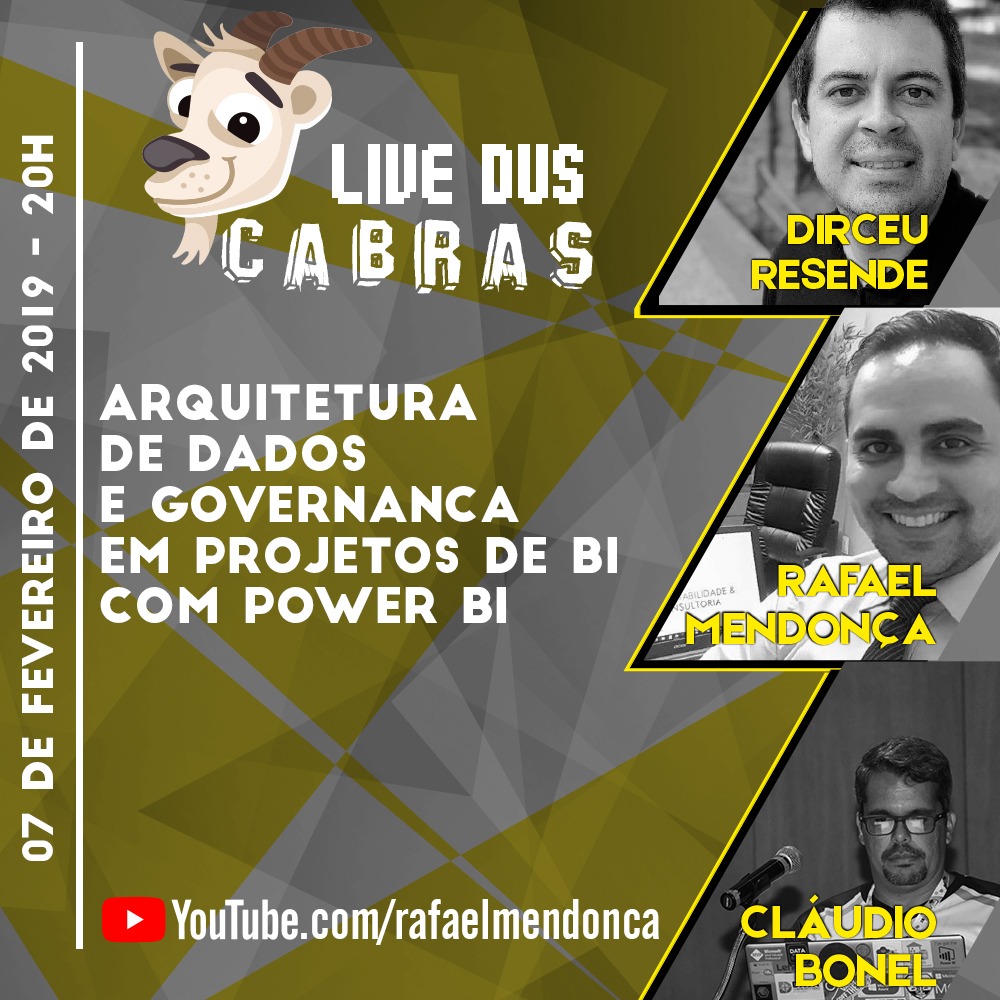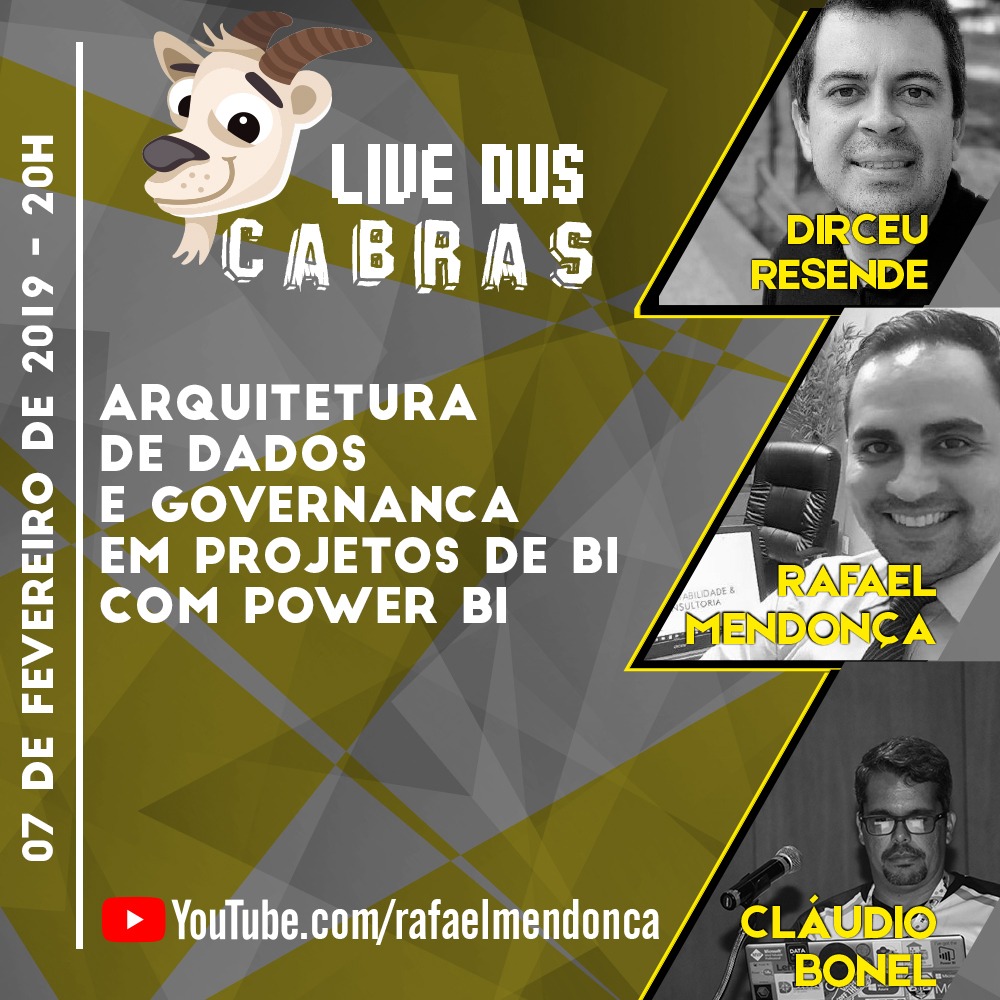 In this live, we will talk about BI, involving architecture, ETL Data governance, ETL concepts and tools, architect, engineer and data scientist differences, tabular vs. multidimensional cube, questions about PowerBI, challenges and difficulties of an enterprise BI project .. All this in a very simple and relaxed way.
It's a live that every BI professional or who wants to get into that area should watch.
Not to forget:
When: 07 / 02 / 2019 (tomorrow) at 20: 00
Where: Rafael Mendonça's Channel
A big hug and see you at the event!
UPDATE: Recorded Event Link