Reading Time:
4
minutes
Hey guys !!!
I hope everything is fine with you!
I believe that whoever follows me here on the blog must have noticed that I have been missing a lot in the last few months here on the blog. For those who have maintained an average of 80 posts per year since 2016 (1 post every 4,5 days) and have 18 posts in 2020, which is already close to the end, it is a bit strange right? Did I get discouraged from the community and the blog?
The answer is no!
For those who don't know, at the end of February I just moved from Brazil to Barbados, a country that is in the Caribbean region, for a new professional opportunity and this adaptation ended up taking a lot of time, especially because I made the move a few weeks before the pandemic and here we had a real lockdown, where I was unable to leave the house or buy anything, such as monitors, comfortable gaming chair, etc.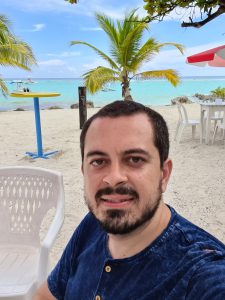 In addition, I have actively participated in several and several lives, on the most diverse subjects. For those who don't know, since May 2019 I am part of the Planilheiros channel, the largest Power BI channel in Latin America and we are having weekly lives to share knowledge with the entire Power BI community (Get to know Planilheiros by clicking on this link here).
I am also part of the Happy Hour with Data channel, created at the beginning of the year and 15 events have been held so far, always with great quality and good humor. And you have no idea of ​​the work it takes to organize such a live. The work behind the scenes is very tiring. Appearing on live there, on the day of the event, is the easiest part (Know the Happy Hour with Data by clicking on this link here)..
About the lives and events I participated in. Do you want to follow what I have done in addition to the articles published here on the blog?
How much !!! I participated in 64 events to the present day, in addition to published articles and private events, such as Power week, where we did 5 days of free and open events for anyone who wants to, but those who did not attend, can not attend anymore and so I did not even list here .
Now you understand why I am not posting so often? 🙂
But rest assured that I'm already posting again (an article came out today, minutes before that) and I already have some really cool ideas ..
Do you want to stay on top of everything I do and follow my work more closely?
LinkedIn:
https://www.linkedin.com/in/dirceuresende/
Twitter:
https://twitter.com/dirceuresende
GitHub:
https://github.com/dirceuresende/
Instagram:
https://www.instagram.com/dirceu.resende/
And that's it folks!
A big hug and until next time!!