Reading Time:
2
minutes
Guys,
All beauty with you?
Once again, we are preparing and organizing the 6th Meeting of the Local Group SQL Server ES. This time we will have as speaker the Rafael dos Santos - MVP and a roundtable discussion with some Data Plataform experts, talking, asking questions and discussing various technical topics to choose from at the event.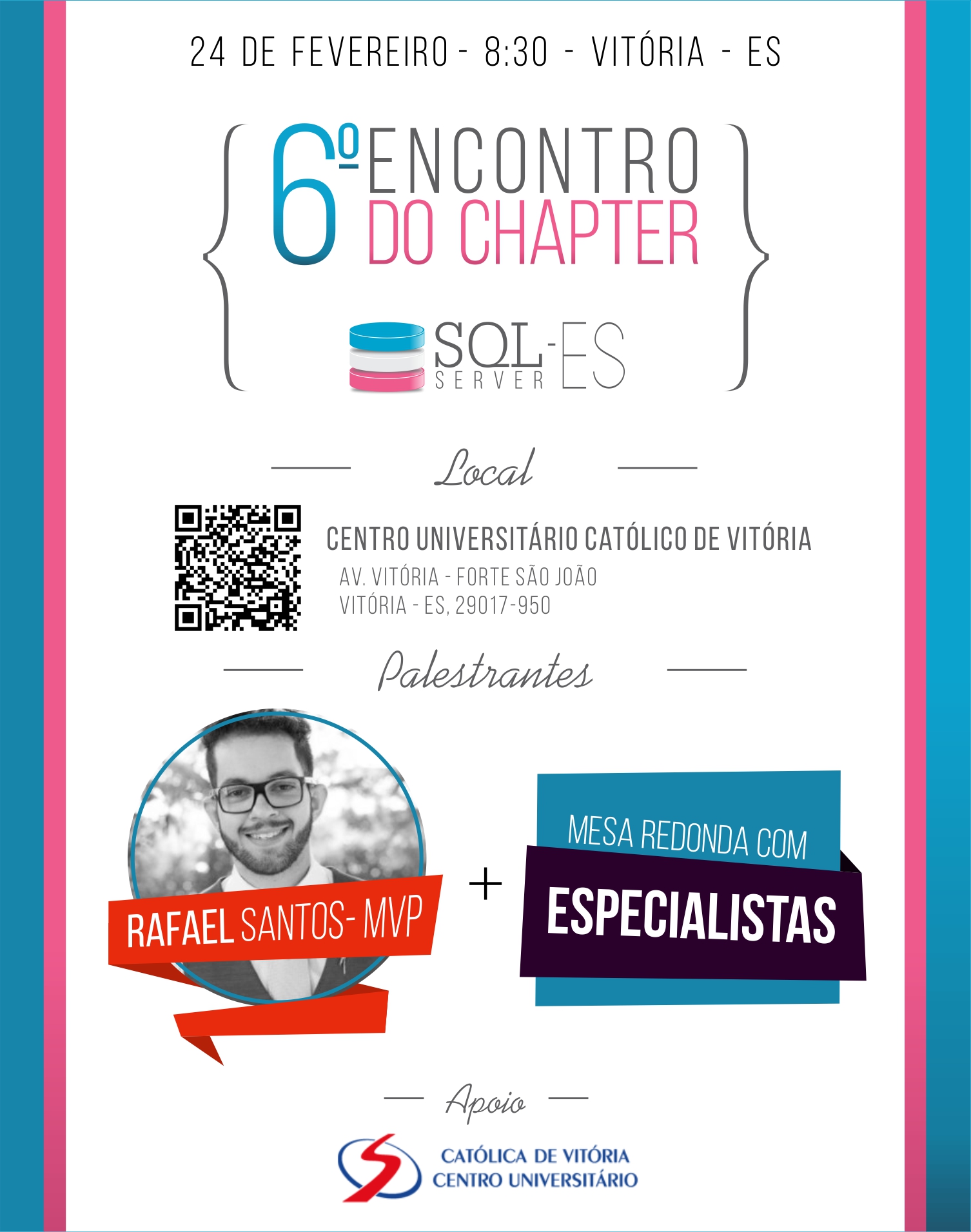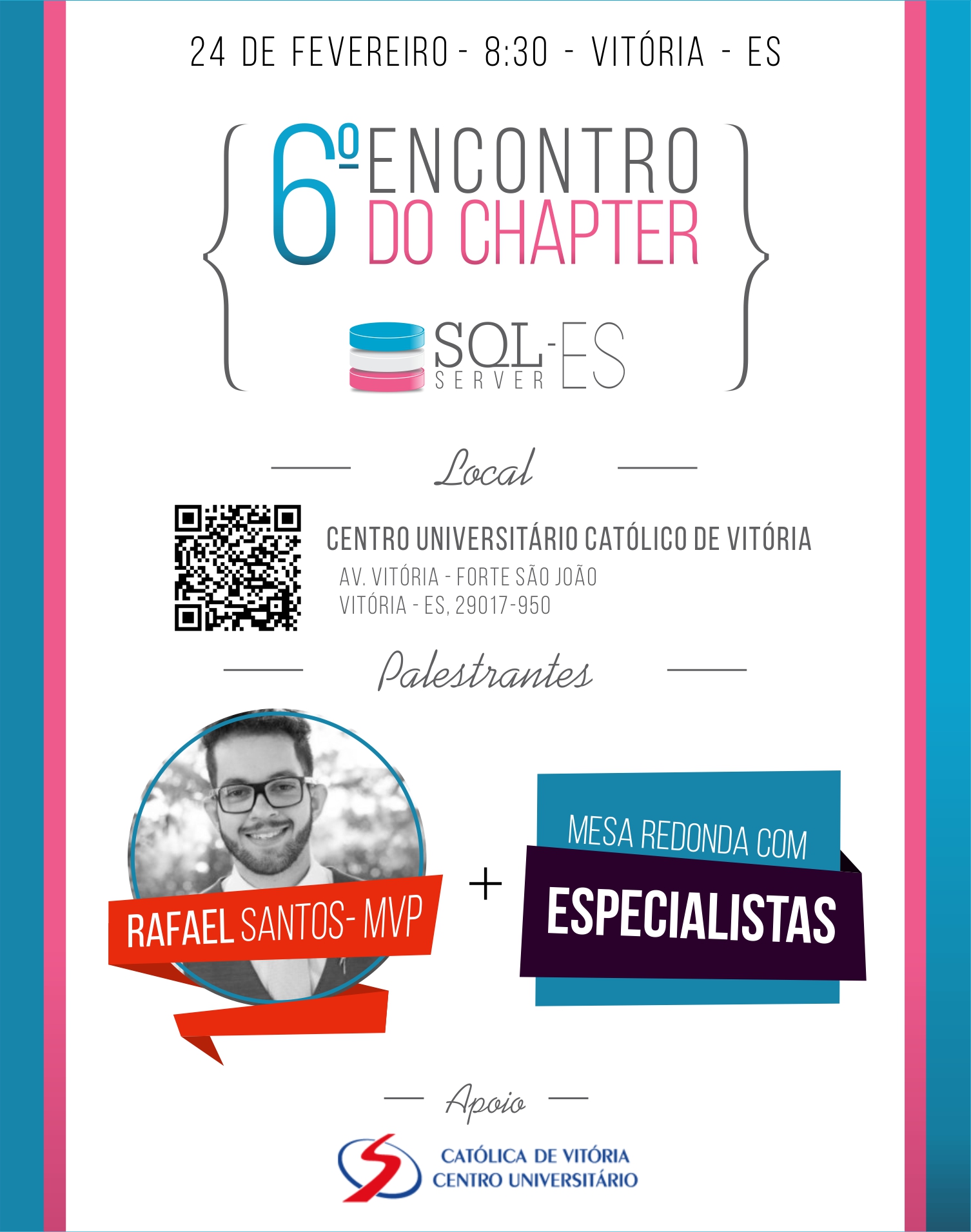 The lectures
If you are a Developer or DBA, the lecture "Sql Server + Integration tests" from Rafael dos Santos - MVP It is mandatory for you. Every professional who works with programming, especially with .NET, and uses SQL Server as a database, can not miss this lecture! Rafael will give a talk on how to improve deployment for production with integrated database testing. Some simple database testing concepts can be integrated into developers' daily lives, improving code quality and delivery speed.
And if you're a DBA, you also need to be aware of how your application delivery and deployment processes are going to update and start interacting and understanding how the DevOps culture applies to the database.
We will also have a roundtable discussion with some Data Plataform specialists, talking, asking questions and discussing various technical subjects to choose from. If you want to know a little more about a new SQL Server technology or feature, news from the 2016 and 2017 versions, or if you have any questions, we'll be there to help and assist you. Do not lose!
Event Details
Order date: 24/02/2018 (Saturday)
Open Hours: 08:00AM at 11:30PM
Venue: Catholic University Center of Vitoria - Former Salesian Catholic College (link here)
Address: Victoria Avenue, 950, Fort St. John, Victoria, ES (view location)
The Salesian College, through Prof. Marcelo Albuquerque, embraced the community giving us full support. Remember that this event is open to the entire technical and academic community of Espírito Santo.
It will be an event with lots of content, networking and learning for everyone.
Make your registration Delivery to Italy takes one or two business days clicking this link here.
See you there !!!